Breaking news for Ludhiana residents as massive cleanliness drive for all main roads begins
All city roads to present neat and clean look within a week: Mayor Balkar Singh Sandhu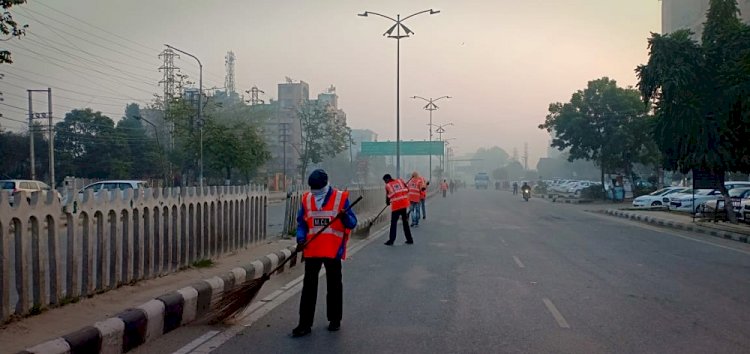 Ludhiana: To ensure that all city roads present a neat and clean look, the Municipal Corporation Ludhiana today started a massive cleanliness drive for all main roads of the city. This cleanliness drive was launched by Mayor Mr Balkar Singh Sandhu, in the presence of MC Councillors Mrs Mamta Ashu, Mrs Amrit Varsha Rampal, Mr Narinder Sharma, Mr Sunny Bhalla, Mr Dilraj Singh, MC Zonal Commissioners Mr Kulpreet Singh and Mr Neeraj Jain, besides several others from Feroze Gandhi Market, here.
It is pertinent to mention that during a meeting chaired by Punjab Food, Civil Supplies and Consumer Affairs Minister Mr Bharat Bhushan Ashu on February 8, 2020, the Minister had issued strict directions to the MC health branch staff to ensure proper cleanliness on all city roads.
Mayor Mr Balkar Singh Sandhu assured the city residents that within this week, all main city roads would present a neat and clean look as adequate staff from MC health branch has been deputed for this work. He said that the staff has also been directed to ensure that lifting of solid waste from secondary collection points should be done twice daily.
MC Councillor Mrs Mamta Ashu said that strict instructions have been issued to the staff to ensure cleanliness of all main roads. She said that later, all remaining roads of the city would be covered under this cleanliness drive in a phased manner.