Borosil proudly supports 'be vocal about local' initiative
India's pioneering glassware brand since over fifty years with local manufacturing facility in Baruch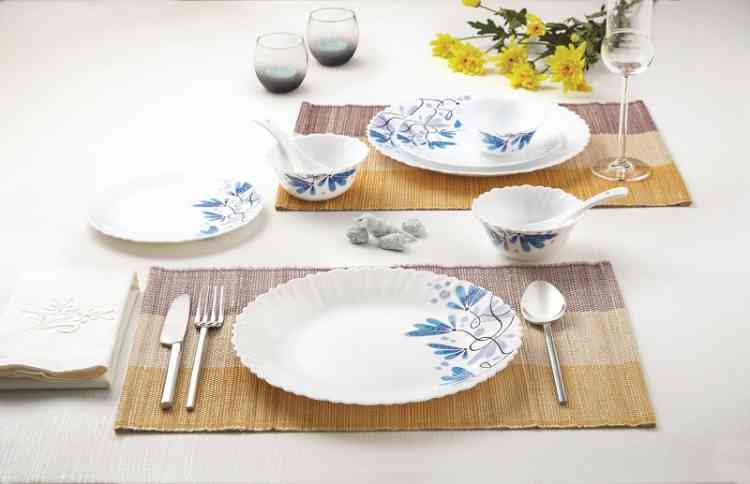 Twilight Silk Dinner set.
New Delhi: In the recent speech by our Honourable Prime Minister, Shri Narendra Modi, he focussed on supporting local Indian brands. Among the brands that participated in the #VocalForLocal trend, Borosil, is a frontrunner being a homegrown, trusted brand since 1962. Borosil manufactures glassware locally at their plant in Bharuch further hiring from the local population of the area.
Mr. Shreevar Kheruka, CEO & MD, Borosil Ltd. said, "What PM Modi said is truly relevant to the present times and to the self-reliant rebuilding of the Indian economy. Borosil is proud to be an Indian brand and we have always been #VocalAboutLocal since our inception. Borosil looks forward to continued trust from customers as well as further support our community in Baruch".
Products of Borosil ranging from glass bottles and jars to copper bottles, 3 ply stainless steel cookware, along with their dinnerware range, Larah are all manufactured locally in India and are specially designed to perform beautifully for Indian households.
Borosil products have worked their way over the years into people's kitchens and offices and are now serving their role in innovating for cause and convenience. With increasing concerns around the health and environmental implications of plastic, Borosil is rapidly growing its range to provide consumers with convenient, safe, and healthy alternatives using glass and stainless steel.
Synonymous with heatproof glassware, Borosil is the market leader for consumer glassware in India since more than 50 years, the glassware products manufactured in the Bharuch unit are 100% laboratory grade borosilicate glass which do not leach chemicals even after multiple usage.