Blood donation and health checkup camp organised by Ashok Malhotra Charitable Trust 
MBD group organised blood donation and health checkup camp under supervision of CMCH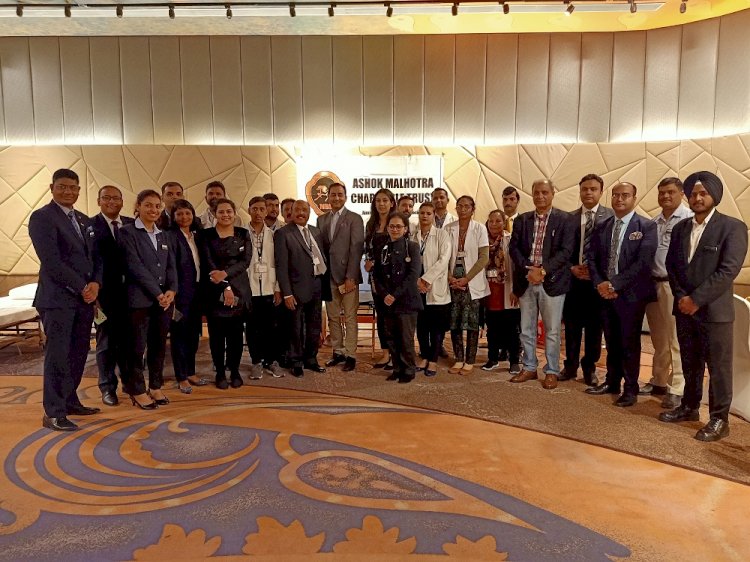 Ludhiana: The staff of Radisson Blu hotel MBD Ludhiana and MBD Neopolis donated blood under the guidance and supervision of Christian Medical College and Hospital.  The blood donation and health checkup camp was organized for the staff. Tests for blood pressure, random blood sugar, Hepatitis B and C, malaria and Hemoglobin and test etc. have been done during the camp.  The total number of people screened during the event was 150.
 
The 35 units of blood were collected in the camp that was organized under the aegis of Ashok Malhotra Charitable Trust.  The 35 staff members donated blood at the camp organized at Paisley banquet hall of Radisson Blu Hotel MBD Ludhiana. More than 115 staff members were screened for health checkup camp.
 
General Manager of Radisson Blu Hotel MBD Ludhiana, Abhay Kumar guided the gathering about the value of the units of blood and how we can save the lives of people who are in the dire need of blood. He said we will continue our efforts for the noble cause under banner of Ashok Kumar Charitable Trust.
 
The 12 team members comprising of doctors and technicians from CMCH visited the hotel to streamline this noble cause.