Birthday celebrated in covid ward at CMC&H
According to the management of CMCH, this is the message for the public that we should not be worried and afraid of COVID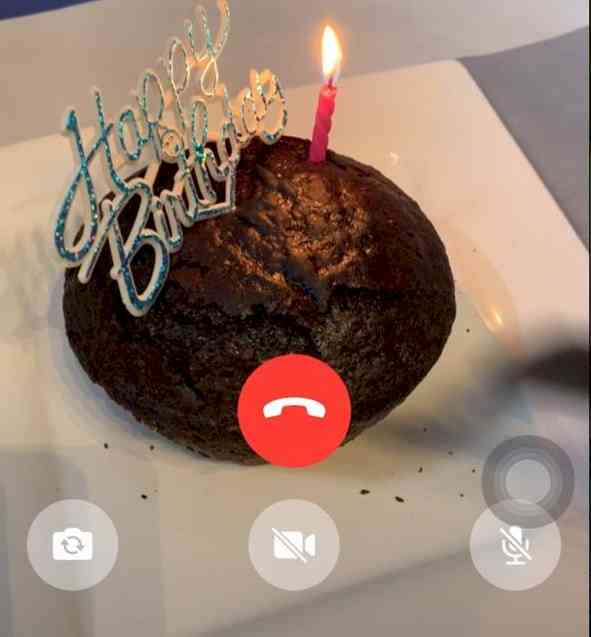 Ludhiana: A 52 years old lady from Ludhiana was admitted to Christian Medical College & Hospital with fever and breathing difficulty in the COVID ward on the 1st of August. She was desaturating and the blood oxygen level was very low.  According to Dr. Vikas loomba (Treating Doctor) and Dr. William Bhatti (Director), Dr. Anil Luther (Medical Superintendent) she was immediately put on a Non-invasive ventilator. Now the Patient is improving and she is on low flow oxygen. 
    

Incidentally, her birthday falls on 10th August. So, the administration and Dr. Vikas loomba took the initiative to celebrate her birthday in the COVID Ward. She celebrated it with the doctors and staff of the COVID ward by cutting the cake and having online celebrations with her family. 

According to the management of CMCH, this is the message for the public that we should not be worried and afraid of COVID. Rather than all precautions should be taken to prevent it. CMC team is always ready to serve by giving our best and we will fight together to win this battle against COVID 19. 

According to the patient, "this time the birthday celebration was quite different, and thanks to the staff of CMC who made my birthday a memorable one. I am grateful to the administration, doctors, and staff of CMC for all the love and care. I am sharing my story so that it can motivate other patients during such tiring times. If someone falls prey to such a problem, they should immediately seek medical advice and act accordingly. Don't delay unnecessarily and follow the protocol laid down by the government. I am away from my family but on my birthday hospital staff showed me their love and care Again I am very thankful to the entire administration and staff of CMC&H. May God Bless them all and this hospital". 

Dr. William Bhatti (Director) appealed to the public that keeps the morale high and keeps remembering God to come out of this pandemic. 

¬