BharatBenz premieres all-new CV portfolio for India
New generation of trucks and buses premiere with 'ProfitTechnology+' benefits package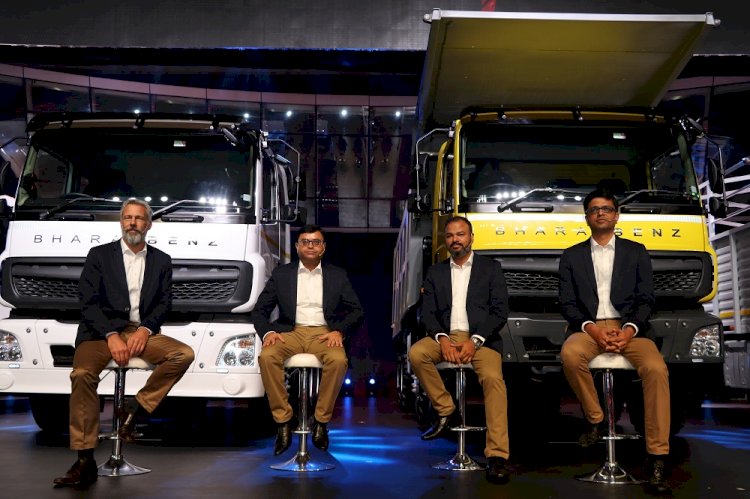 Mumbai: Daimler India Commercial Vehicles (DICV) today showcased its all-new range of BharatBenz vehicles. On display were over a dozen medium and heavy duty trucks, and buses updated inside and out. The new product portfolio, compliant with BSVI, is now available for pre-bookings and will be introduced depending on the fuel availability in each region. DICV has already begun receiving orders from customers.

Speaking on the occasion, Mr. Satyakam Arya, MD & CEO, Daimler India Commercial Vehicles, said, "BharatBenz's new CV range offers Indian customers the solution they need for the future, setting new benchmarks for medium and heavy duty trucks with improved fuel efficiency, safety and connectivity. Going forward, we will move away from tonnage and focus on customized solutions for different applications."
Daimler's new generation of CVs offers 'ProfitTechnology+', a package of technologies and features ensuring industry-leading fuel efficiency, safety, comfort and reliability. With the new generation of BharatBenz trucks, DICV moves away from the traditional tonnage classification. Instead it will focus on creating 'the best truck for every need', customizing vehicles for use applications and targeting specific sectors such as e-commerce.