Bharat Bhushan Ashu lays foundation stone of state-of-the-art ultra-modern senior citizen home in BRS  Nagar area 
Senior Citizen Home to come up on 700 sq yards of land with cost of Rs 50 lakh in D block: Ashu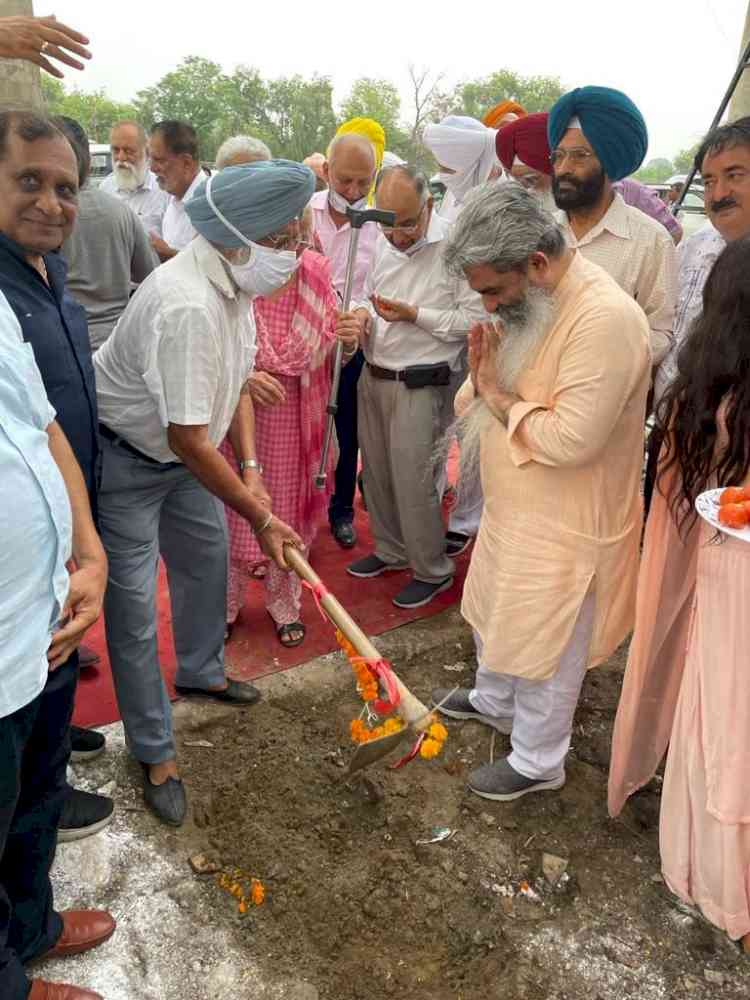 Ludhiana: Punjab Food, Civil Supplies and Consumer Affairs Minister Bharat Bhushan Ashu today laid the foundation stone of a new ultra modern Senior Citizen Home that is coming up on 700 sq yards of land and with a cost of Rs 50 lakh in D block of Bhai Randhir Singh Nagar area of the city. This ultra modern Senior Citizen Home would come up adjoining the newly developed Leisure Valley.
While speaking on the occasion, Bharat Bhushan Ashu said that this ultra modern Senior Citizen Home would have all kinds of state of the art facilities for the elderly people so that they can spend their quality time here. He said now that the foundation stone has been laid today, the construction would start from tomorrow onwards.
He said that out of the total 700 sq yards of land, 500 sq yards would be under construction for a library, hall, kitchen, toilets etc, while the remaining area would have lush green lawns and seating.
Ashu said that this project was a long pending demand of the area residents, but got delayed due to the Covid19 pandemic. He assured now that the work order has already been issued, the Improvement Trust Ludhiana would complete this work in next few months.
On the occasion, he also assured that modern furniture along with other such amenities would also be provided for the senior citizens separately. He assured that if the senior citizens also want the Punjab government to set up a medical dispensary inside the ultra modern Senior Citizen Home, this demand would also be fulfilled on priority basis.
Prominent among those present on the occasion included Mayor Balkar Singh Sandhu, LIT Chairman Raman Subramanian, SP Karkara, MC Councillors Hari Singh Brar, Sunny Bhalla, senior Congress leader Baljinder Singh Sandhu, Inderjit Singh Indi, besides several others.