Azaad launches its 4th Original, Lovepantii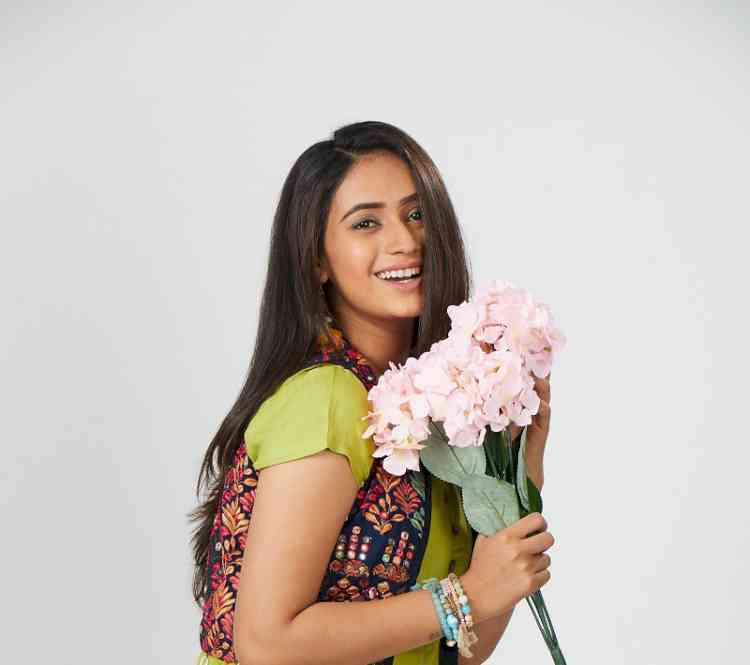 India's First Rural Entertainment Channel, Azaad has launched its 4th Original, Lovepantii. Created by Mahesh Pandey Productions, Lovepantii airs at 8 PM, every Monday to Saturday, only on Azaad. The promos are the talk of the town for their uniqueness and interesting character portrayals.  The name is even more captivating - Lovepantii. The show is slated to be one the most entertaining youth-centric drama on Indian television.
The lead character, Arjun has been taught to live within parameters set by his father. Even his dreams have been tailored by his parents and he has accepted his life accordingly. The story of Lovepantii is about how this common boy rises to the occasion when he gets an idea that he is in love. Raised in a conformist Brahmin family, he falls in love with Ranjana, a progressive minded girl from a Thakur family. Expected to follow in his father's footsteps of becoming a practicing temple priest i.e., 'Pandit'. Arjun has diligently followed all rules set by his family. But he only ends up breaking the biggest rule of them all; he gets an idea that he is in love and marry a girl of his choice, that too a girl from a Thakur family. Their 'so called' love affair comes out in the open in a dramatic turn of events.
 Here's getting to know Ranjana Singh (Enacted by Tripti Sharma)
Tripti actually belongs to Delhi & her best work includes Dayan, Fear Files, Dil Hi Toh Hain, Nazar, Gudiya Hamari Sab Pe Bhari, Mere Dad Ki Dulhan, Wagle Ki Duniya and Web Series Barish. Ranjana is a today's modern girl. She belongs to a very strong Family background & it can be seen through her confidence. Ranjana is a fearless girl & wants to live her life on his own principles. She never hurts anybody. Ranjana lives life king size. She is always happy, watching movies & one who whistles at the Hero's entry. She doesn't care about the world at all. For Ranjana, her happiness in life is very important. She is not selfish but she wants happiness and she doesn't think anything is wrong in it. Despite being today's modern girl, she is rooted and believes that her Tauji – Thakur Kedarnath Singh will be the best matchmaker for her and find her a suitable husband.
What made you say yes for this show?
The script of the show because I don't want to be part of a show just for the heck of it. I want to do roles that I enjoy playing. I took Lovepantii because of the story and of course, the opportunity to play a character like Ranjana.
How did you prepare for the role?
I had to work on my acting skills, my body language and I also had to tone my body for the same.
If there is one thing you would like to change about your character in the show, what would it be?
The character is very well written and as an actor, I try to explore as much as possible. I truly love Ranjana's character.
What was your first reaction when you were finalised for the show?
It was like a dream come true. I found it challenging and a good opportunity for my growth as an actor.
How do you'll deal with creative differences on the set while shooting?
I don't think this will happen as we will discuss and share our point of views.