AWWA Meet in Vajra Corps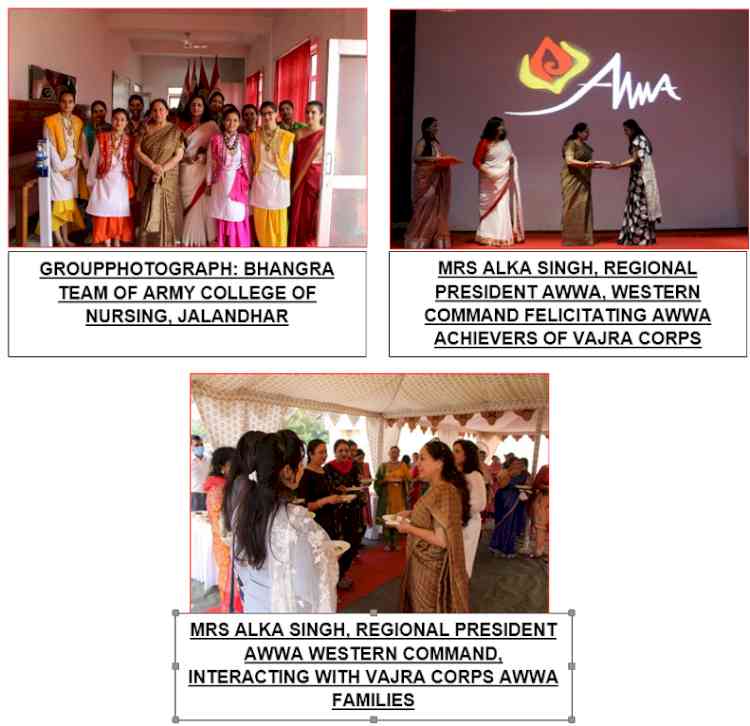 Jalandhar, October 17, 2021: An AWWA Meet was organised at Bhagat Hall, Jalandhar Cantt by the AWWA fraternity of Vajra Corps on 16th October 2021. Mrs Alka Singh, Regional President AWWA, Western Command alongwith Mrs Nithya Ponnappa, Zonal President Vajra AWWA interacted with the ladies of the formation and reviewed the activities undertaken by AWWA in the recent past and assessed the impact of the steps taken.
Various AWWA initiatives which were carried out during the COVID Pandemic including the assistance extended for the Veer Naris and the Widows in the formation AOR were highlighted and apprised.In its basket of new initiatives, the organisation has been active in increasing contact with Veer Naris and Widows for spreading awareness of the ongoing projects and their implementation in daily lives. From conducting workshops, introducing courses, to facilitating jobs for widows, AWWA has been proactive on this new front. Mrs Alka Singh appreciated the efforts put in the form of meaningful welfare and assistance provided in resolving the problems of Veer Naris and Widows.