Awareness Session on Cyber Security
Home Science College, Chandigarh organised an Awareness Session on Cyber Security today.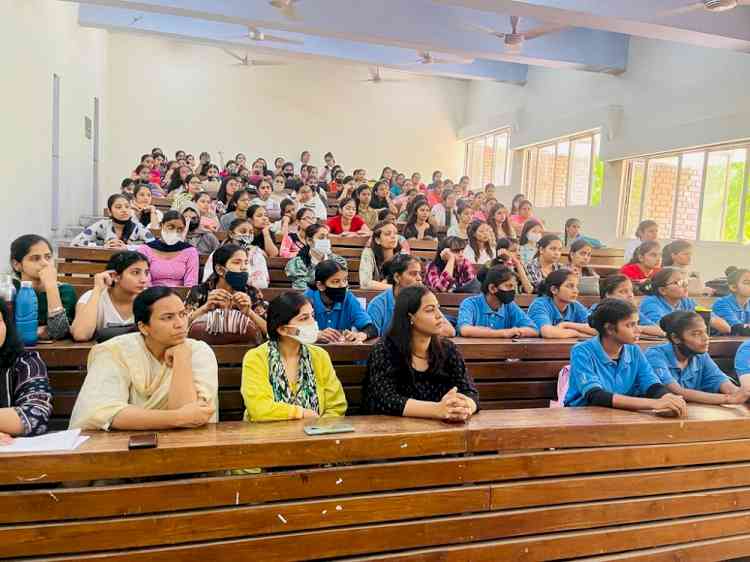 Chandigarh, May 26, 2022: Government Home Science College organised an awareness session on Cyber Security. Vikas Sangwan and Jai Bhagwan were the resource persons from Cyber Security Cell, Chandigarh. 
The session focussed on creating awareness on cybercrimes and how they can be prevented. 
Sangwan highlighted the significance of cyber awareness in present times and insisted that there is a dire need to be cyber ready. 
More than 100 NSS Volunteers and NCC cadets along with staff members attended the session. 
Principal of the college, Prof.Sudha Katyal emphasised on the importance of organising such sessions and urged the audience to be cyber secure and cyber smart.