Ashu asks MCL to undertake massive plantation drive on vacant land
Directs officers and people to make Ludhiana green and clean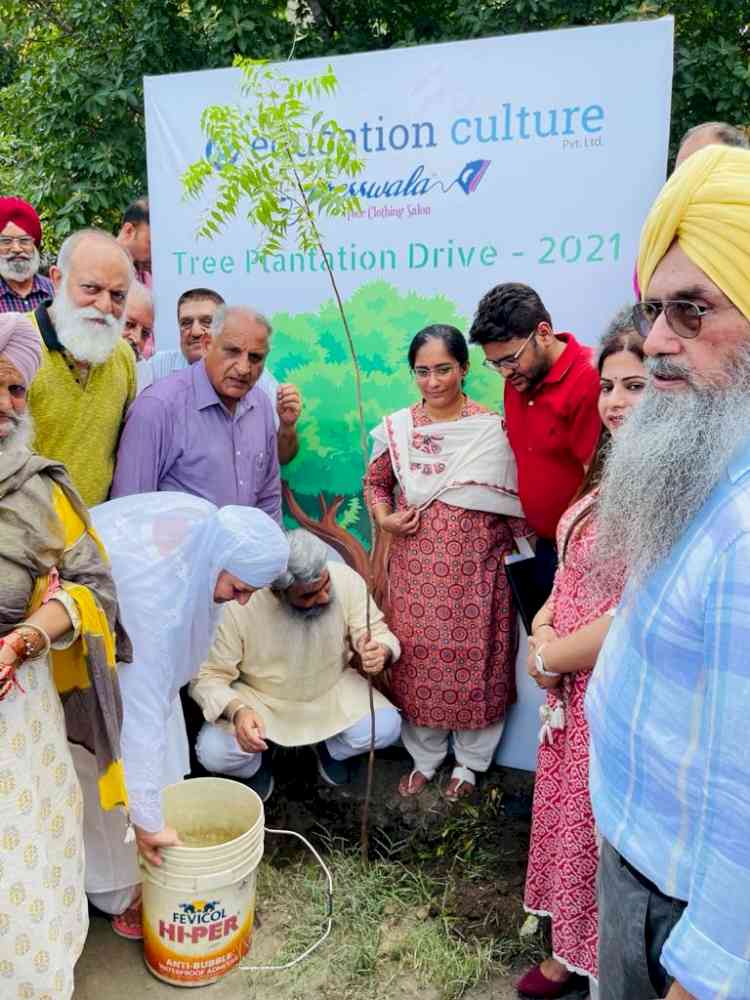 Ludhiana: In order to enhance green cover in the city area, Punjab Food, Civil Supplies and Consumer Affairs Bharat Bhushan Ashu on Sunday directed Municipal Corporation Ludhiana (MCL) to undertake a massive plantation drive on vacant land in the city for making Ludhiana greener. 
Kick-starting a plantation drive held by Education Culture Private Limited in E block of Shaheed Bhagat Singh Nagar area on Pakhowal Road, here, Bharat Bhushan Ashu along with Municipal Councillors Mamta Ashu, Dilraj Singh, Rupinder Kaur Sandhu, Ludhiana Improvement Chairman Raman Balasubramanium, Director Punjab Medium Industrial Board Pardeep Dhall, Baljinder Singh Sandhu, said that more and more saplings must be planted on the vacant land which would not only enhance the green cover but would also help in checking environmental pollution. 
The Minister said this is the need of the hour to ensure that society was benefitted in a big way and laid stress on enhancing the green cover in the city for checking the environmental pollution. 
He added that said that the depleting green cover is a cause of concern for everybody as it poses a serious hazard to the environment and human health.
Ashu said that besides planting these trees, the major thrust would be given on the proper upkeep of these plants. 
He also lauded the fourth plantation drive held by Education Cultures and said that every individual must come forward to save the earth planet by planting saplings and ensure maximum maintenance so that saplings can be grown properly. 
Prominent among present on the occasion included CEO Priya Garg, MD Dev Garg and others.