Aruna Chaudhary launches "Udaan Scheme" for providing free sanitary pads to needy women and girls every month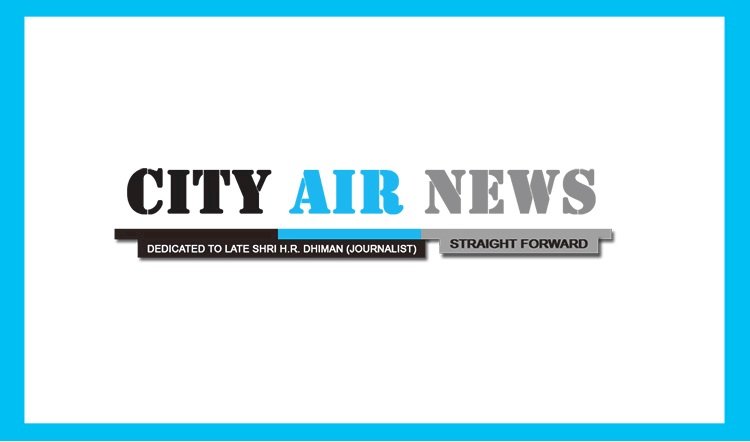 Chandigarh: Punjab Social Security, Women and Child Development Minister Mrs. Aruna Chaudhary, on Friday, launched the women-empowerment oriented "UDAAN Scheme" throughout the state on the occasion of International Menstrual Hygiene Day, under which sanitary pads would be distributed free of cost to needy women and girls of the state every month.
Addressing the video conferencing, which was live telecasted at 1500 locations across the state, Mrs. Chaudhary said that the main objective of the scheme is to protect women/girls from menstrual hygiene related diseases, spread awareness about menstrual hygiene, improve accessibility to basic hygiene products, promote better standard of living for women by improving the quality of life, enhance women's self esteem and ensure safe disposal of sanitary pads.
"Under this new scheme, School drop-out/out-of-school girls, young women not attending college, women from BPL families, residing in slum areas and homeless women, women of itinerant traveler (banjara) families and left-out beneficiaries (preferably households having blue cards), who are not availing free/subsidized sanitary pads under any scheme of other departments, would be covered by incurring Rs.40.55 crore per annum for this purpose", she mentioned.
Mrs. Chaudhary was virtually accompanied by Mrs. Raji. P. Shrivastawa, Principal Secretary and Mr. Vipul Ujwal, Director, Social Security, Women and Child Development Department. On the launch ceremony, total one lakh packets of sanitary pads were distributed at all 1500 online locations as well as at other Anganwari Centers in the state.
The Cabinet Minister further said that during state-level "Dheeyaan di Lohri" function, held in January this year, Chief Minister Capt. Amarinder Singh, while reiterating the need for woman empowerment by addressing various issues related to women's safety, security, education and health, has announced the distribution of free sanitary pads to all needy girls/women, especially those residing in slums areas, which we are fulfilling today.
The Women Development Minister said that beneficiaries will be covered through statewide network of 27,314 Anganwari Centres. And, around 50 beneficiaries would be covered through each Anganwari Centre as each Anganwari Centre caters to the population of 400 households. In case, more than 50 beneficiaries make visit at AWCs to avail the benefit of free sanitary pads, they must be provided sanitary pads accordingly.  "A maximum of 9 sanitary pads would be given to each beneficiary per month", she added.
Mrs. Aruna Chaudhary informed that under first phase, a total 1,22,91,300 sanitary pads would be distributed to 13,65,700 beneficiaries through workers and helpers of 27,314 Anganwari Centres. She categorically added that ASHA, ANMs, staff under Department of Local Government and local volunteers etc. can be roped in as & when needed or shall be involved where Anganwari Centres do not exist.
Mrs. Chaudhary said that for the appropriate handling of the used pads, a suitable mechanism shall be put in place by Punjab Pollution Control Board (PPCB) for the efficient and scientific disposal of sanitary pads throughout the State, in consultation with the Department of Rural Development & Panchayats and Department of Local Government. "With it's robust solid waste management system in urban areas across the state, the Department of Local Government shall take necessary action for the disposal of waste of sanitary pads under the norms of solid waste management in the urban areas. DoLG will install incinerators at all the dump-sites under ULBs for the disposal of waste of sanitary pads. Similarly, the Department of Rural Development & Panchayats will strive to take necessary action to collect the waste of sanitary pads in the rural areas and after segregating, the waste of sanitary pads shall be sent to the nearest incinerator in the urban area for the proper disposal.
         
STATE TASK FORCE TO MONITOR OVERALL PROGRESS OF SCHEME
Mrs. Chaudhary further informed that a State Task Force comprising high level officers of various concerned department have been constituted to monitor the overall progress and smooth implementations of the scheme. Describing about the quality aspect, the minister said that every month, quality testing of sanitary napkins will be done by the government-approved empanelled laboratories. Samples are randomly selected from each batch of napkins delivered at block level.
In her address, Mrs. Raji. P. Shrivastawa, Principal Secretary, Social Security, Women and Child Development said that menstrual health and hygiene interventions enable women and girls to overcome obstacles to their health, freedom and opportunities. But a section of women and girls are denied the right to manage their monthly menstrual cycle in a dignified and healthy way due to poverty and lack of access which in turn force them to compromise with their health. All of this has far-reaching negative consequences for their lives, restricting their mobility, freedom and choices, affecting attendance and participation in school, colleges and community life, causing stress and anxiety, rendering them vulnerable to reproductive tract infections and other negative effects on their health.
Mr. Vipul Ujwal, Director, Social Security, Women and Child Development informed that the department will simultaneously create data bank regarding the number of beneficiaries and requirement of sanitary pads, so that sanitary pads could be distributed as per the need expressed by beneficiaries at each Anganwari Centre, besides consistently monitoring the scheme to ensure that if benefit is reaching the beneficiaries.
On this occasion Joint Secretary Social Security, Women and Child Development Vimmi Bhullar and Additional Director Lilly Chaudhary were also present.