Apurv, Abhinav, Vikas of Chandigarh provided technical backup support to IISF-2020
Virtual Science Festival that made history and Guinness World record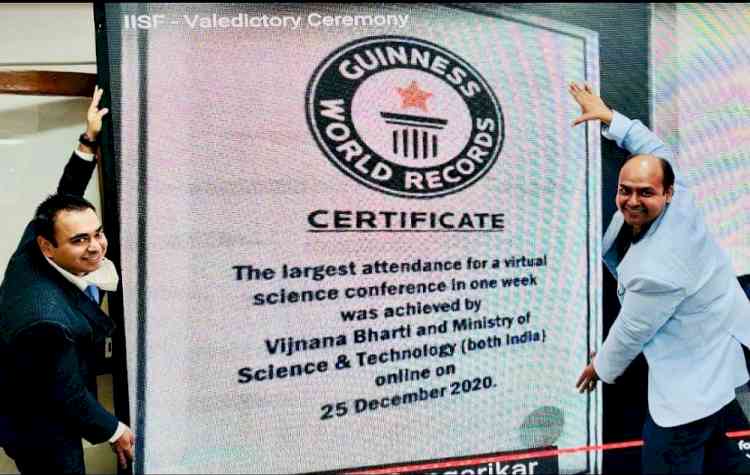 Chandigarh: The Mega event India International Science Festival-2020 (IISF-2020) concluded this evening with the valedictory address by the Vice President Shri M. Venkaiah Naidu in the presence of Dr Harsh Vardhan, Union Minister of Science & Technology, Earth Sciences and Healtrh& family Welfare; Dr. Shekhar C. Mande, Secretary DSIR and DG, CSIR and other dignitaries.
The four days' event saw the organization of a vast number of events and a large participation of people and scientists from India and abroad.
This event hosted on Almond Virtex Platfrom owned by ATechnos. The company of young entrepreneurs Apurv Abhay Modi and Abhinav Jain. **The Technical backup of this event was done by DN Media and Holistic Broadcasting of Vikas Vohra of Chandigarh.* 
They did 41 events together and 100k people were live and none other than Ho. Prime Minister Narinder Modi. *It was four days world's largest Virtual Event.*  
Apurv  Modi & Abhinav Jain  said that it's moment of Joy for all of us and moreover it's proud moment, it's ones in lifetime achievement for ATechnos family to host India's most senior delegates on Almond Virtex, Modi also said it happened only because of our partner Graphisads , Holisitic Broadcasting  & DN Media.