Apeejay College of Fine Arts, Jalandhar held prayer meeting 
On the death anniversary of Rajeshwari Paul, the wife of the founder chairman Dr. Stya Paul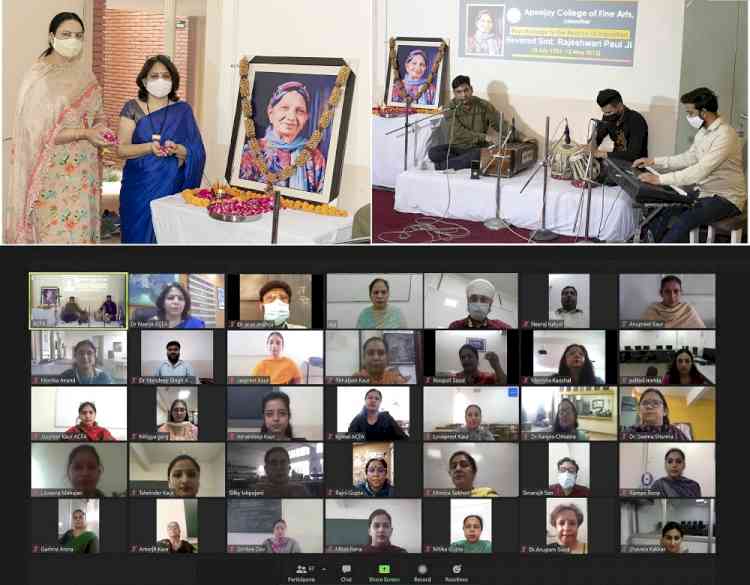 Jalandhar: Apeejay College of Fine Arts, Jalandhar held prayer meeting on the death anniversary of Mrs. Rajeshwari Paul, the respected wife of the founder chairman Dr. Stya Paul.
Dr. Sucharita Sharma, Director, Apeejay Education Society and Dr. Neerja Dhingra,  Principal , Apeejay College of Fine Arts paid homage to the  humble soul.
Commemorating Mrs. Rajeshwari Paul, Principal Dr. Neerja Dhingra said she was an immense lover of art who had always appreciated and supported art. She was the first inspiration for our founder Dr. Stya Paul to establish an institution dedicated to art. What had begun as a plant in the form of Rajeshwari Kala Sangam, today has grown and risen in the form of Apeejay College where the art in all the forms is not only supported and flourished but also preserved.
Dr. Vivek Verma from Department of Music sung melodious bhajans on this occasion.
All the staff members joined the prayer meeting online.