Any technology developed for elderly care must be inclusive: Jayesh Ranjan
Author(s): City Air NewsCol Sridharan, Mohit Narula, Rajewshw2ar Devarakonda, Monimita Sarkar, Lewis R Shomer, Panelists at UNMUKT Knowledge Series. Hyderabad, November 15, 2019: Any technology developed for senior citizens care must be...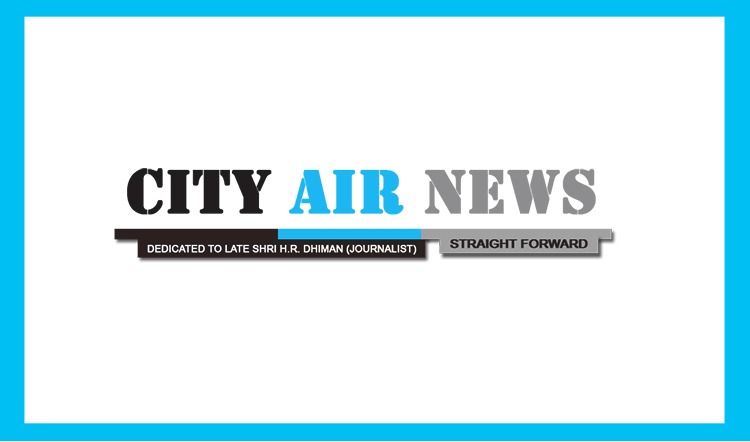 Hyderabad, November 15, 2019: Any technology developed for senior citizens care must be inclusive said Jayesh Ranjan, Principal Secretary, Government of Telangana while giving an inaugural address at 3rd UNMUKT Knowledge Series here in the city at T-Hub at IIIT- Hyderabad campus on Saturday.
Jayesh Ranjan, who was the Chief Guest at the program said elderly people have many pressing and unmet needs. Technology can answer some of those needs. Elderly people have livelihood issues. A survey conducted some six years ago in the city revealed that 60 per cent of people who beg at 100 traffic junctions are elderly destitute.
Some of the other issues that confront the elderly are such as — companionship, recreation, mental health etc and need to be addressed. And in some cases technology can be the best problem solver Jayesh Ranjan, observed. The full-day UNMUKT Knowledge Series, the 3rd in the series was organised by UNMUKT Festival, India's first comprehensive platform to serve both providers and customers in the senior care community
The theme for the UNMUKT Knowledge Series was "Technology--Driving Growth in Senior Care". It was organised in partnership with T-Hub, RICH, Action for India, and Assistive Technology Accelerator.
Ranjan referring to Telangana State Innovative Cell and it's initiative 'Intinta Innovation(Innovation in Every Household), he said, The Telangana State Innovation Cell launched its maiden campaign 'Intintaa Innovator' to take innovation to every household in the State. We must apply native wisdom to these innovations. So that many gross root problems get solved with a new approach.
Speaking further Ranjan added that quite a lot of developers in the city like Saket have developed separate townships for the elderly. They have elderly retirement homes. Saket Pranaam, was one amongst the first few to have constructed an Active Adult Retirement Community, is a facility-enriched gated community, he shared.
Ranjan also shared how the Telangana State Government used Technology to address some of the issues of senior care especially the pensioners. It is a mandate that the pensioners must appear physically once in a year to prove that they are alive. Here we developed an App to help them, With its help, the pensioner of the State government can submit their life certificate through 'T-App' without visiting either pension drawing banks or treasury offices. They can even post their selfie as proof that they are alive. We judge the picture shared on the App for the liveliness with 99.5% accuracy. This is how Technology can help seniors, he shared. The older and the more dependency on others. Such elderly can not travel once in a year to prove that they are still alive., Jayesh Ranjan informed.
Research and Innovation Circle of Hyderabad(RICH) , along with T-Hub and others are a collaborator with UNMUKT, it would be great if the organisers come back to the State Government and state share the outcome of this knowledge series. If you want to implement ideas, test products based on the ideas generated out of the meet, the RICH, T-Hub and State Government will be too happy to support you, he said.
Jayesh's inaugural address was followed by a Panel Discussion. Mr Ajit Rangnekar - Director General, Research & Innovation Circle of Hyderabad, moderated the discussion. The panellists included Monimita Sarkar - Founder, Unmukt Festival & MD, KW Conferences Pvt. Ltd.; Dr KR Gangadharan - Heritage Foundation, Heritage Medical Centre and Heritage Eldercare Services and Mr Ravi Narayan - CEO, T-Hub
Everyone address youth as it is a youth Nation and the majority of its population youth. But, what drives me is Senior Care, Monimita Sarkar shared that everyone transitions through the senior phase of life. The care that is given to Seniors is not what it is supposed to be. It is still in a nascent stage in our country. If we need to develop this care, we also need to develop a Senior Care Ecosystem in India. And that is what is being done by UNMUKT she said.
Participating in the panel discussion Dr KR Gangadharan said when he started Heritage Medical Centre especially for the Seniors in the year 1994 people laughed at me. It was aa home away from home and was the first private Indian hospital for the elderly that has grown in size and expanded in scope since its inception in 1994. The Hospital's Heritage Eldercare Service a pioneer in providing service for the aged in India caters to both, their physical and psychological needs, thereby offering services in diverse fields, he added
Speaking how technology is used in senior care, he shared of witnessing a an equipment in Sweden way back in the year 2008 that a piece of equipment is used to feed an elderly. It is not the human who feeds the dependent elderly, but that job can also be done by a piece of equipment. It cost about 60,000 dollars.
As India moves closer to become the most populous country in the next 7 years, the ageing population is also on the rise. India is ageing much faster than previously thought and may have nearly 20 per cent population of 60 years and above by 2050. By the year 2050, the population of 80 plus years old is growing at a rate of 600 per cent. The people above 60 years of age by 2050 that would be more than the total population of the US. It is projected the 60-plus population in India to rise alarmingly.
The working class in India have so many other leaves such as Maternity Leave etc. But, is there a Leave to take care of the elderly. Family caregivers have a tough time serving their elderly especially the working class. It is the time wake up call to the corporate world in India on this subject said, Monimita.
Ravi Narayan, CEO of T-Hub said, India's biggest incubator T-Hub is looking for ideas to enable them through technology. Affordable technology is the key and it will be a driver in elderly care. He also observed that Less than 5% of Startups are engaged in Social Space. And very small portion within this social space focus on problems related to elderly care.
The day-long program comprised of many talks, sessions and panel discussion.
Some of the issues dealt were The Changing Face of Indian Seniors, Transformative Impact of Artificial Intelligence on Senior Life, Voice Technology its role in enabling senior the independence they deserve; The Connected Care, Usage of Data in Senior Care; Harnessing AI & Analytics to Maximise Efficacy etc and others.
All in all the 3rd Unmukt Knowledge Series forum focused on the intersection of technology and senior care, exploring the potential of an unprecedented confluence of demographic and technological trends that were creating an opportunity, too compelling to ignore.
Date:
Friday, November 15, 2019