AMARINDER GOVT FAILED TO DISTRIBUTE FUNDS AND FOOD RECEIVED FROM CENTRE
TARUN CHUGH SEEKS GOVERNOR'S INTERVENTION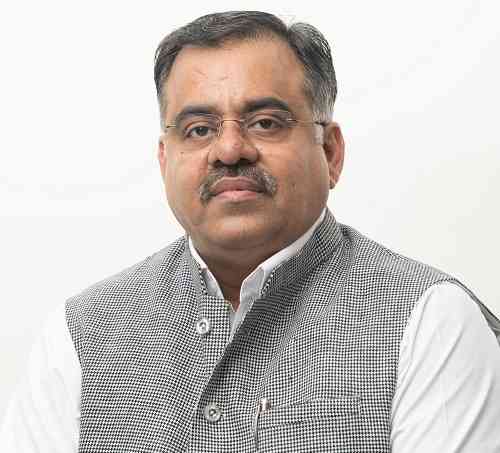 Tarun Chugh, national secretary, BJP.


Chandigarh: The Bharatiya Janata Party has alleged that Captain Amarinder Singh-led Congress government of the state has failed to distribute food grains received from the Centre to 1.41-crore people of the state even after 28 days of its receipt.
 
Tarun Chugh, the national secretary of the BJP, today shot off a letter to Punjab Governor VP Singh Badnore, requesting his intervention in the matter.  Chugh said that it is highly disappointing that in this hour of crisis the Congress government has failed to come up to the expectations of the Centre as well as of the people of the state.
 
The BJP leader said that the Union Government, on 30th of March, had sent 66870 metric tones of foodgrains for free distribution to the needy.
 
Chugh also requested Chief Minister Capt Amarinder Singh to order the concerned officers for immediate distribution of foodgrains as people badly need the same at this moment. He asked the Chief Minister and Congress party not to indulge in politics on this highly sensitive issue at a time when the country was facing the pandemic.
 
He said that the Centre has sent Rs.3445-crore to the state including 2366-crore of GST share and Rs.638 crore of RDG.  Another amount of Rs.247-crore has been sent for disaster management while Rs.72-crore has been sent under NHM head.
 
Chugh asked Capt Amarinder to explain why the people of the state were not being provided relief even after getting the above amount from the Centre.
 
The BJP leader also pointed out that 18,16,916 farmers of the state have been issued funds under Pradhan Mantri Kisan Yojana and an amount of Rs.500 each which comes to Rs.165-crore has also been credited to 33,05741 female account holders under Pradhan Mantri Jandhan Yojana. Besides this an amount of Rs. 3,26,74,193 has also been released for EPFO.