Ajay Parashar presents poetry book to CM
CM appreciates efforts of Parashar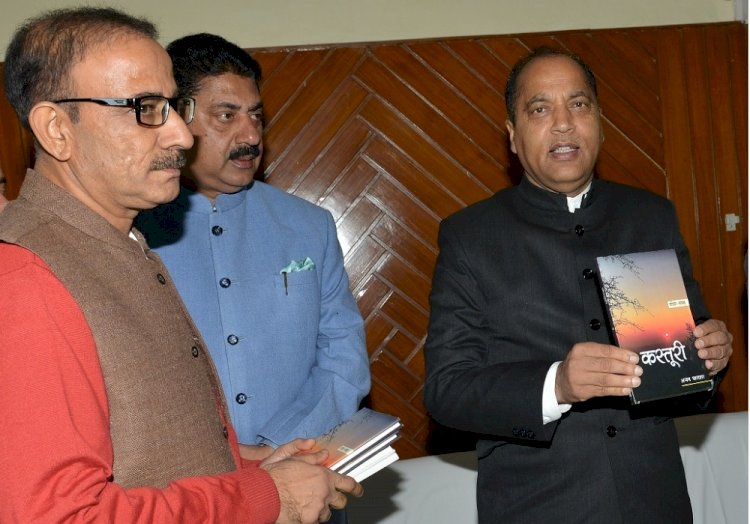 Dharamshala: Senior litterateur and deputy director, Information and Public Relations, Dharamshala Ajay Parashar presented his recently published poetry book "Kastoori" to Chief Minister Jai Ram Thakur here at Nurpur today.  He, also, presented his other two books to the Chief Minister, "Main Jeena Sikhata Hoon" and "Maun Ki Abhivyakti". The first is a collection of stories based on the plight of the AIDS victims and the other a bouquet of poems, mostly spiritual.
Chief Minister, appreciating the efforts of Ajay Parashar said that his present collection of couplets would enrich the literature of the State. "Literature is the mirror of society and it helped in making us aware of our thought pattern, living and various activities of all epochs, whenever we come across any book," said CM.
 
Ajay Parashar said by the end of this year his other two story books based on the plight of drug addicts and woes of the pong dam migrants would be brought into light.
   
It is noteworthy that his recent collection of couplets is the second such attempt in the state after 73 years. The first one, "Satsai" was brought out by Jagat Prakash Shastri of Una in 1947. The present book has been divided into seven sections and 20 sub-sections based on spirituality, sight, romanticism, polity, rasleela, nature and phrases and idioms.