Airport Road is the latest investment hub
PR 7 Airport Ring Road is changing the socio-economic situation of investors and buyers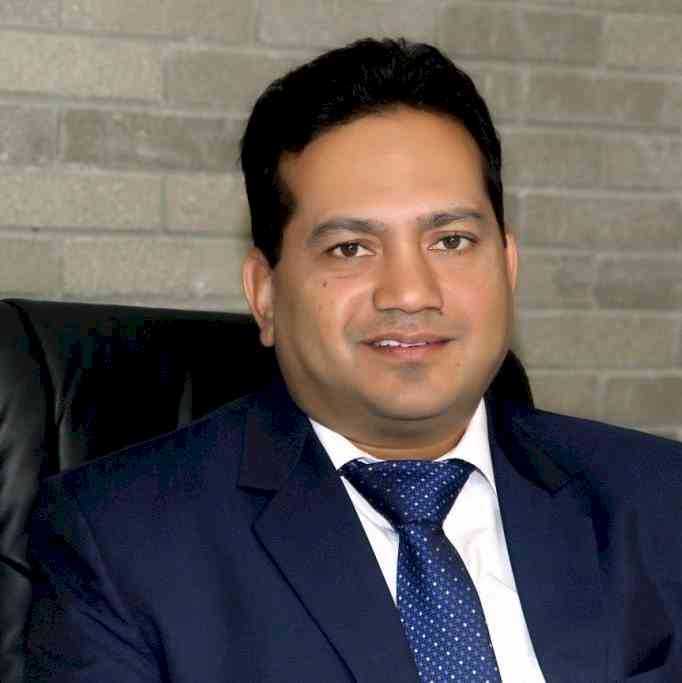 Mr. Raman Gupta, Director- Branding & Construction- GBP Group.


When it comes to buying or investing in a property, people look for the best of places. Just like highways remain in demand for commercial properties, airport roads also come in the same league. With an attraction of getting a different class of travelers the properties on airport roads offer lucrative returns. The same holds for PR7 Airport Road near Zirakpur where people are investing in large numbers.
The PR 7 Road is nearly 310 feet wide that makes it capable enough to handle high traffic. It is undergoing a widening of internal roads that will connect it with the main city and Chandigarh International Airport. The newly built road offers connectivity to Chandigarh, Zirakpur, Mohali, and in some time with Panchkula; this is going to be attracting investments from NRI, Punjab and Himachal residents. The commercial developments built in large numbers are currently an attractive destination for the people living nearby but will also provide an opportunity for Chandigarh residents to venture into the newly built part of the city more frequently than ever.
With Chandigarh being on the map of NRIs, the opening up of properties here has given them an option to expect bumper returns on investment. Moreover, it has fabulous connectivity to key locations, nearby tourist destinations, and quality of life make it a much-desired place to buy/invest. Moreover, investment in property is safe as the returns are guaranteed on your capital either through rental returns or investment return. In the short term, capital appreciation is expected to be anywhere around 10-12 per cent.
With Chandigarh International Airport providing operations round the clock and also introducing new international flight routes, the rentals will be good enough to make the property worth leasing. The catchment area of 1 million people guarantees a fruitful venture. The scope for retail spaces, especially those that have restaurants and entertainment zones, is the winning combination. Many international brands are showing interest to have their presence here as they see an extensive footfall of mid-segment to high-end strata across all ages. As more developers and investors are enticed to enter this upcoming business center, real estate in this area is seeing a substantial increase.
The opportunities are vivid and will open doors for new brands and stores to enter the Tricity market. It will also be providing already established brands in Chandigarh and Mohali region to multiply their presence and reach a wider consumer base. With increasing migration, the developers are coming in with a mixed bag of projects; this further increases the need for more commercial complexes. The Airport Road is providing the best model to the buyers/investors within the budget. 
Currently, the area, being in a rapidly flourishing state, has just rental and possession prices. It is also in need of multiple and diverse real estate projects to meet the residents' needs. Investing in this region promises quick and long term returns, with the added advantage of establishing a monopoly by being the pioneer real estate players.
PR 7 Airport Ring Road is changing the socio-economic situation of investors and buyers, deviating the crowd towards the periphery, and promising them easy entry and exit from Delhi, J&K and Himachal Pradesh. Market mapping for this area has clearly shown the best results for every commercial player. Therefore, investing in this location will bring prosperity to real estate investors.
Authored by:
Raman Gupta, Director-Branding and Construction GBP Group