Ahead of opening of District Courts tomorrow, Commissioner of Police Gurpreet Singh Bhullar reviews security arrangements
Says all entry points being reviewed; illegal points already sealed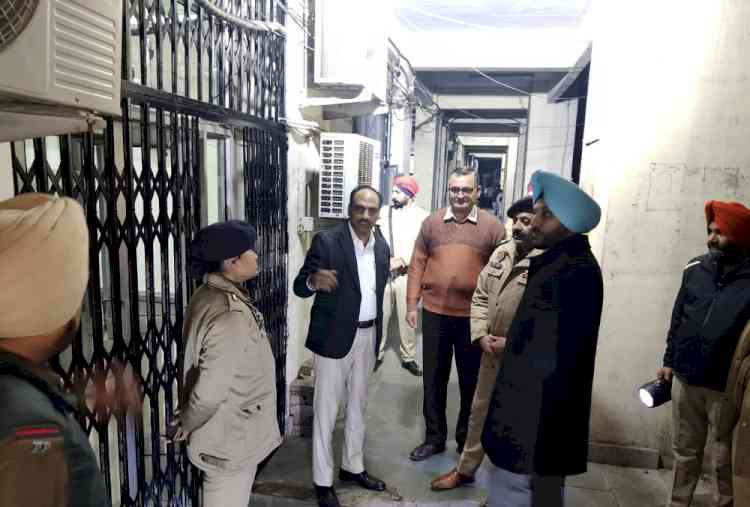 Ludhiana, January 2, 2022: Ahead of the opening of District Courts tomorrow, Commissioner of Police Ludhiana Gurpreet Singh Bhullar today reviewed the security arrangements in the District Courts Complex, here.
He was also accompanied by senior Police and Judicial officers.
Gurpreet Singh Bhullar informed that in view of the recent blast at District Courts Complex Ludhiana, a thorough review of the security arrangements has been made. He said that as there are several entry points to the complex, so each and every point was reviewed, besides the illegal points have been sealed.
He assured the Ludhiana residents, lawyers and judicial officers that the Police is keeping a close tab on the security of not only the District Courts Complex Ludhiana, but in all areas falling under the jurisdiction of Police Commissionerate Ludhiana.