Administration orders officers to prevent child marriage on Akshaya Tritiya
ADC Amarjeet Bains directs child marriage prohibition officers to intensify awareness drive in Ludhiana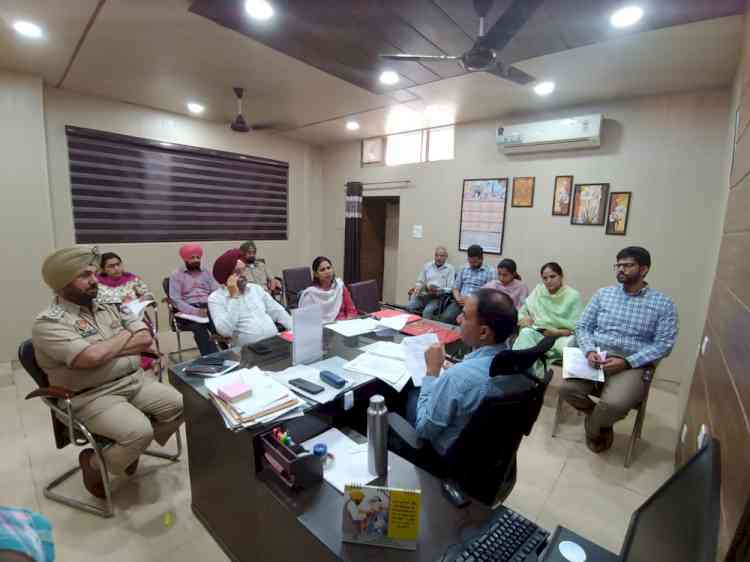 Source: IANS


Ludhiana, March 29: The district administration on Wednesday ordered the officials to take all possible steps to prevent child marriages on the occasion of Akshaya Tritiya or Akshaya Teej which falls on April 22, 2023.
Presiding over a meeting with officials of various departments, Additional Deputy Commissioner (Khanna) Amarjeet Bains said that Akshaya Tritiya was considered an auspicious day, and a large number of children were married off by certain groups of the society. He said that child marriage prohibition officers had been already deputed by the district administration to keep a vigil in their areas so that no child marriage takes place. He said that child marriage was illegal under the Prohibition of Child Marriages Act 2006.
Bains said that child marriage prohibition officers would hold meetings with priests, marriage palaces, music bands, printing press, decorators, caterers, community halls, and other social or religious organizations in all villages, blocks, and wards and would detail the guidelines of National Commission for Protection of Child Rights. Further, they would keep close watch on all children who have dropped out of school in recent months and irregular school children to ensure the prevention of any such marriages from taking place. The lists of dropout children and absentee have also been prepared by the education department and shared with child marriage prohibition officers to ensure family counseling.
The additional Deputy Commissioner also said that family counseling and proper inquiry of all such identified children must be ensured to prevent any possible child marriage. He said that as per reports prepared by departments, 408 awareness meetings were held since January by the officials. 
Prominent among those present on the occasion included SDMs Kuldeep Bawa, Jasleen Kaur, Manjeet Kaur, and others.