ADC Nayan exhorts youth to play proactive role in making India a vibrant and progressive republic 
Additional Deputy Commissioner Dr Nayan Jassal today called upon the youth play a proactive role in making India a vibrant and progressive Republic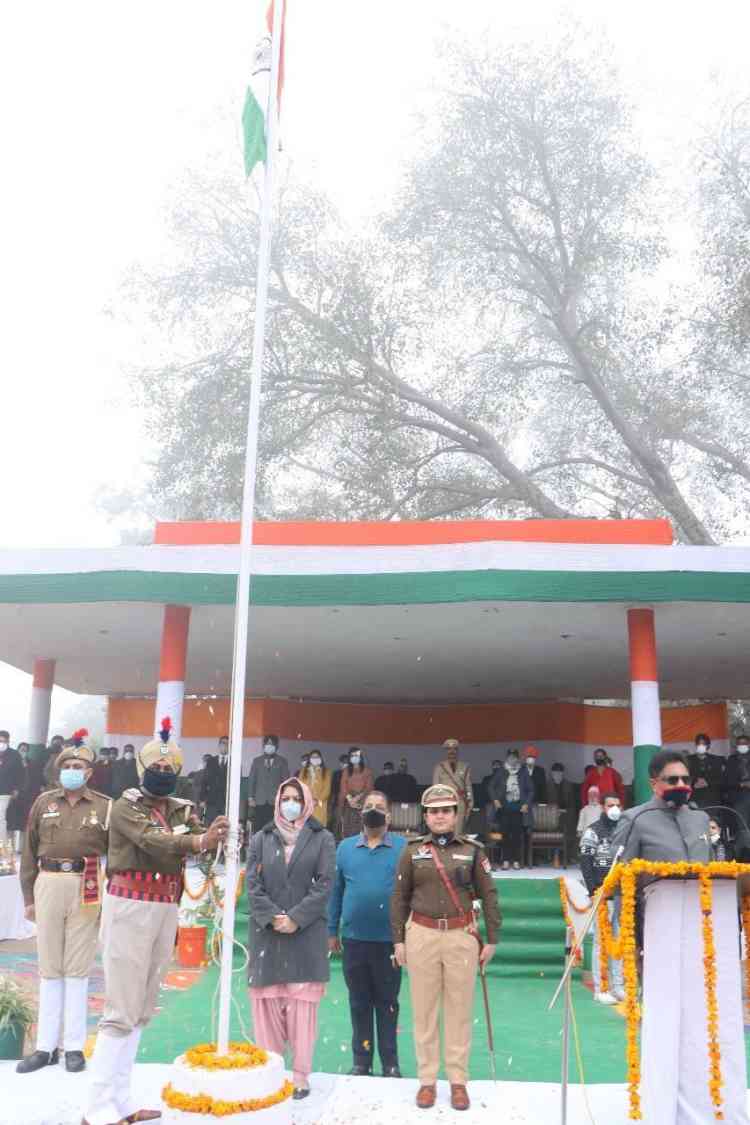 Jagraon, January 26, 2022: Additional Deputy Commissioner Dr Nayan Jassal today called upon the youth play a proactive role in making India a vibrant and progressive Republic.
Addressing the gathering after unfurling national tri-colour during  a function organised to commemorate Republic Day here today, the ADC said that this day has enormous significance in our lives as on this historic day the constitution of India came into force. She said that constitution drafted by Bharat Ratna Baba Sahib Dr BR Ambedkar has given right to vote to every countrymen thereby making all of them an equal partner in social and political development of the country. Dr Nayan said that it is the high time that youth must come forward and play an active role in cherishing the aspirations of our great freedom fighters.
The ADC said that it is a matter of great pride and honour for us that Punjabis have enormously contributed in the national freedom struggle. Citing that above 80% people who were either martyred, exiled or imprisoned for life term were Punjabis, she said our brave Punjabi soldiers have ever safeguarded the integrity of country from external aggression and internal disturbances. Likewise, Dr Nayan said that the hard working and resilient Punjabi farmers have made the country self reliant in food production despite having just 2.5% of country's total area. 
The ADC said that Punjab is the land of Gurus, Saints and Seers and we the Punjabis have inherited an indomitable spirit of self sacrifice from our great gurus Sri Guru Arjun Dev, Sri Guru Teg Bahadur and Sri Guru Gobind Singh Ji. She said that Punjabis are all the more proud for this sacred land from where the pivotal movements of freedom struggle like Kuka, Pagri Sambhal, Ghadar, Gurudwara Reform, Babbar Akali and others were spearheaded. Dr Nayan said that today also Punjab and its people are playing significant role in socio, economic and political development of the country.