Acid test ahead for political leaders and political parties in Punjab in coming Punjab assembly elections 
For the Punjab assembly polls the days are nearing and the political activities are increasing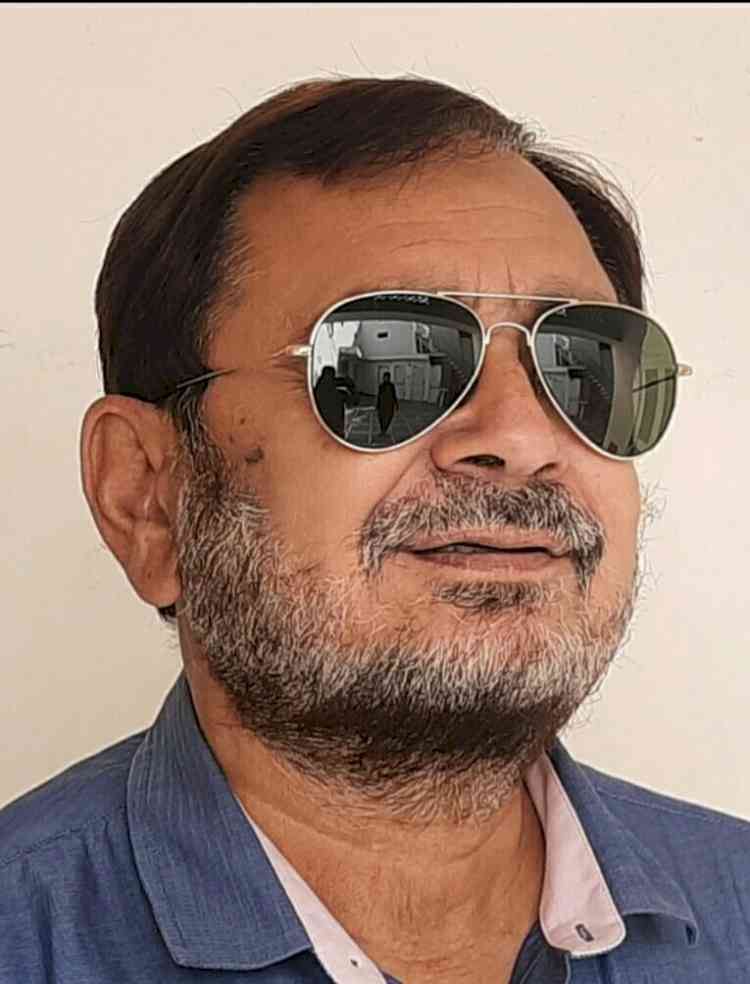 Author- Rajat Kumar Mohindru.
Congress high command has ultimately succeeded in announcing Navjot Singh Sidhu as its party president for Punjab and Sidhu has taken the charge on Friday. Senior congress leaders were present along with Chief Minister Punjab Capt Amarinder Singh during the charge take over ceremony of P.P.C.C. Chief Navjot Singh Sidhu. Sidhu will have to focus on various sensitive issues like of farmers protest, E.T.T. Teachers on roads, Doctors, Nurses, Bus Drivers and Conductors etc. There is doubt that Sidhu is an excellent orator, crowd puller but with his appointment he will have to take quick decisions in favour of the masses agitating on roads. He will have to pacify and make tuning with the Chief Minister Capt Amarinder Singh to amicably get the issues solved with the agitators. There can be certain announcements in this regard but the major announcements will rely on the funds for temporary jobs to be regularized. For the Punjab assembly polls the days are nearing and the political activities are increasing. Congress with the appointment of Sidhu will be trying for a second successive power play game in the state, whereas the Opposition parties will leave no stone unturned in highlighting the negativity of the Congress Government in Punjab in the past four and a half years rule.
B.J.P. MOTIVATING THE PARTY CADRE THROUGH VIRTUAL MEETINGS IN PUNJAB 
Bharatiya Janata Party in Punjab is carrying our Virtual Training Camps and meetings with the Party Office Bearers highlighting on various issues of the Modi Government which the masses are not aware and are being not implemented in Punjab. Especially B.J.P. is highlighting the funds released for Smart Cities as the development works are in progress. B.J.P. wants to take the credit of the development works carried in the smart cities. Apart from this they are focusing on Farmer Bills which can prove to be very beneficial for the agriculture. It is pertinent to note that the B.J.P. senior leaders are even being ignored due to technical reasons as their experience can be encased to motivate the workers/cadre. B.J.P. seems to be going alone in the Punjab assembly elections 2022 contesting all the 117 seats but nothing can be predicted when friends become foes and foes become friends in the post assembly election period. Party insiders say that it is the appropriate time that B.J.P. should depute senior party leaders like Tarun Chug who is National General Secretary B.J.P. to personally tour the whole Punjab and highlight the merits of the Farm Bills to the farmers. Alongwith him B.J.P. Rajya Sabha M.P. and Former President B.J.P. Shawet Malik should be given the responsibility to guide the farmers on Farm Bills. Similarly, the activities of senior B.J.P. leaders Madan Mohan Mittal, Tikshan Sud, Master Mohan Lal, Dr Baldev Chawla, Prof Laxmi Kanta Chawla, Avinash Rai Khanna, Arun Narang, and Harjit Singh Greawal are accelerated to activate the party cadre.   
AAM AADAMI PARTY CADRE HOPEFUL OF EXCELLENT PERFORMANCE IN PUNJAB ASSEMBLY ELECTIONS
Masses of other political parties are started joining Aam Adami Party at various places. The AAP has already announced 300 units of free electricity to every family if voted to power. As the elections are approaching more freebies will be announced to a great extent to woo the voters as they are focusing on Delhi Model.
SAD-BSP ALLIANCE SLOWLY ACCERLATING THE CADRE 
Shiromni Akali Dal (Badal) Punjab Superemo Sukhbir Singh Badal M.P. has gone for alliance with B.S.P. Earlier, they were in alliance with B.J.P.  Political analysists say that the votes share will increase of both the alliance partners by giving a boost the cadre to accelerate their activities. However, the results cannot be predicted at this moment. Still, it is not clear that which party will be benefited with the split of votes.
Authored by:
Rajat Kumar Mohindru,  
Jalandhar City.