Ace Art Director, Jayant Deshmukh leaves no stone unturned in creating one-of-its-kind open-air sets for &TV's `Yeshu'  
A master of many trades, Jayant has over the years gained a mass appeal and critical acclamation for his work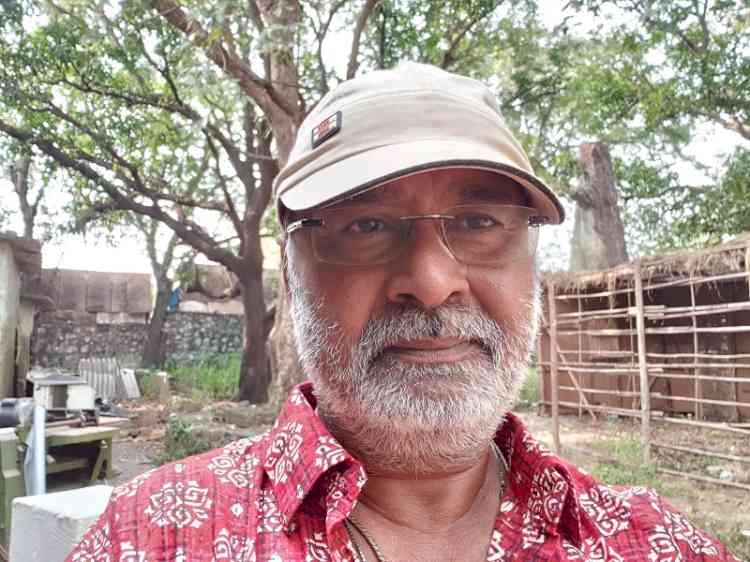 Jayant Deshmukh.
&TV's 'Yeshu' will soon premiere on the channel narrating the untold and unheard story of an exceptionally benevolent child named Yeshu. As the channel taps into a new genre of period drama, depicting a particular era, the location emphasizes the rustic look and feel, thus adding raw appeal and aesthetics to the show. With a specially designed set alongside an open-air theme, the show is sure to present a visual extravaganza. Adding the cultural and Indian hues to the overall set is well-known Art Director, Jayant Shankar Deshmukh. 
Sharing more details on the look and feel of the shoot location, he comments, "I have tried my best to incorporate a lot of the real-life elements and showcase it in the reel life. From visiting various locations to finalizing the one we have; it was a long and tedious process as we wanted everything about the place to be nothing less than right. It was important to have the right amount of natural light, flexibly of the overall setup, and hence when we saw the this one, it felt like a match made in heaven and a perfect location for the shoot of Yeshu." Being a veteran in the movie and television industry, Jayant works with only the best but also most eco-friendly materials. Elaborating further, Jayant Deshmukh says, "When it comes to using props and materials, I have not restricted myself to using POP or thermocol. I have refrained from using props of these materials completely, as I feel that they are very rigid and can limit the chances of being reused. With most of the scenes shot in an open setup, I have chosen rubber as the key raw material as it helps moulding and re-moulding much easier.  While the artists go all out in portraying their characters, I feel that the set plays an equal and important role in doing complete justice to the story and the script. I have read several books, referred to a variety of pictures, and in sync with the show look and feel, put together the set design for Yeshu. It is quite different from the work I have done in the past and hence, I am not only excited but also looking forward to what and how the audience reacts."  
A master of many trades, Jayant has over the years gained a mass appeal and critical acclamation for his work. With a career spanning over 25 years, Jayant made his debut as a production designer in the year 2011 and went on to produce some of the best movies sets Bollywood has ever witnessed.
Produced by Arvind Babbal Productions Pvt Ltd, & TV's 'Yeshu' is a story of an exceptionally benevolent child who only wants to do good and spread happiness all around him. His love and compassion for all in stark contrast to the dark, evil forces prevalent during his birth and childhood. Witnessing the various atrocities on his family and in society has a deep impact on him. His attempt to help others and ease their pain often leads to situations where he inevitably ends up being hurt and condemned by not just the oppressors but also the people at large. But even that does not stop Yeshu from continuing his path. It is not only the most iconic story of good versus evil, but it also captures the beautiful relationship between Yeshu and his support and guide - his mother.