ABHINAV GOEL OF DCM PRESIDENCY SHINES IN UNESCO NEW DELHI ONLINE ESSAY WRITING CONTEST
HIS ESSAY WILL BE PUBLISHED IN BOOK ENTITLED "ESSAYS BY 100 YOUNG INDIANS"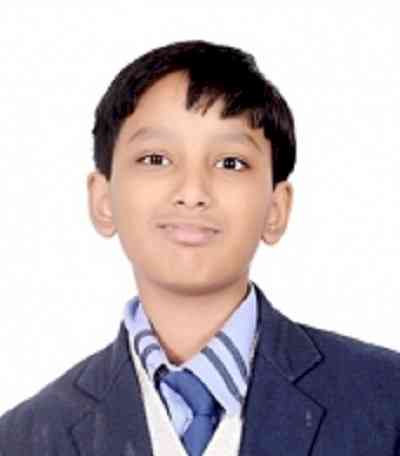 Abhinav Goel.
Ludhiana: Abhinav Goel of Grade VII, a budding writer of DCM Presidency School, participated in Pan India Online Essay Contest 2020 "Year 1 AC (After Coronavirus)", organized by UNESCO New Delhi and Thakte, Writers and Publishers. 
His essay has been selected for publication in the social media of (UNESCO New Delhi & Takhte), as part of their weekly highlights. 
It is the first ever PAN India online essay writing contest, a platform given to demonstrate critical thinking and writing skills.
His essay will be published in a book entitled "Essays by 100 Young Indians".