AAP wasting Punjab public money on fake publicity,
One MLA, One pension is a hoax : Chugh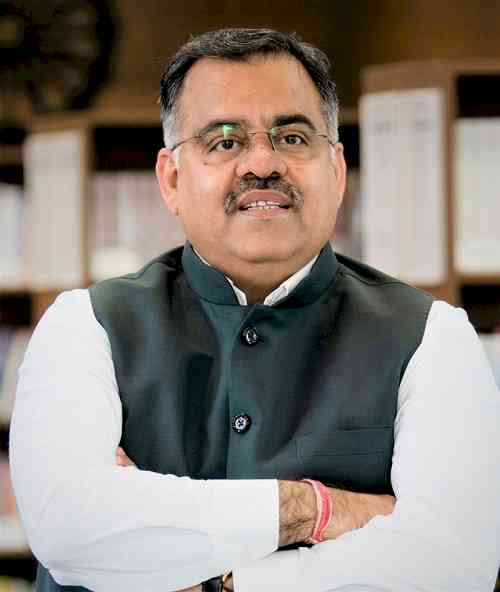 Tarun Chugh, a senior BJP leader.


Chandigarh, August 13, 2022: BJP national general secretary Tarun Chugh today said that one MLA one pension is a complete hoax being played on the people of Punjab.

In a statement he said that the AAP government was undertaking dramatic postures just to befool people because the state government wants to divert all the public money to media advertisement.

He said recently it was found through an RTI that the AAP government has spent more than Rs three crores on advertisements given to the media outside Punjab.

Arivind Kejriwal and Bhagwant Mann are trying to use money meant for Punjab's welfare for promoting the AAP's image in other states. Chugh said the AAP would in near future plunder the Punjab exchequer for financing the party's  forthcoming elections in Himachal Pradesh and Gujarat.

He said it would be a criminal mistake of AAP if it tried to siphon off Punjab public funds to other states for promoting the political cause of the AAP.

The AAP government should stop wasting public money on media advertisements and focus on the development and welfare of the people. He said the AAP government in Punjab has not fulfilled any of the promises made during the last elections, but has been indulging in extravagance which only tantamounts to cheating the Punjab public.