AAP leader Anmol Gagan Mann on stormy tour of Kharar constituency
She interacted with the local residents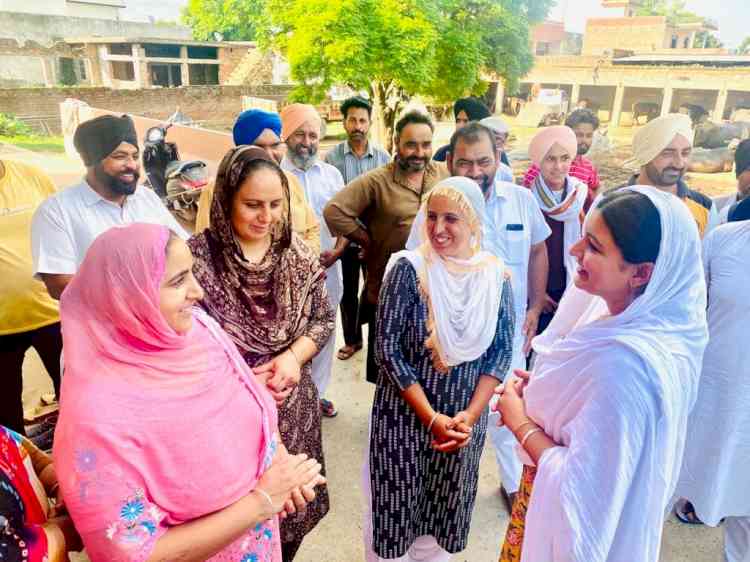 Kharar: Today, Kharar's AAP Incharge Anmol Gagan Mann were on a stormy tour of the constituency. During her visit, a new enthusiasm was seen among the old volunteers of the party. Today's tour started from the village Chandoh Gobindgarh where the local residents gave a warm welcome to Anmol Gagan Mann and assured all possible help. Some former and existing panchayats of Tyud, Tappriyan, Saini Majra and Ratwada Sahib also promised all possible help.
During her visit, Anmol Gagan Mann, while interacting with the local residents, informed them about the historic changes made by the Aam Aadmi Party in the government schools and hospitals of Delhi and promised that if "Aap comes in power in Punjab" she will transform the government education and health system  to be better than the private ones.
Currently development is a far cry, the present government is depriving people to even basic facilities in the area. Former party in-charge Harjit Singh Bunty, Iqbal Singh, Harpreet Singh, Amarjeet Singh and Advocate Kuldeep Singh were also present along with Anmol Gagan Mann.