A unique plantation drive `Trees of Joy, held at AIPL DreamCity
RS MPs' Sanjeev Arora, Sant Baba Balbir Singh Seechewal kick start plantation drive at AIPL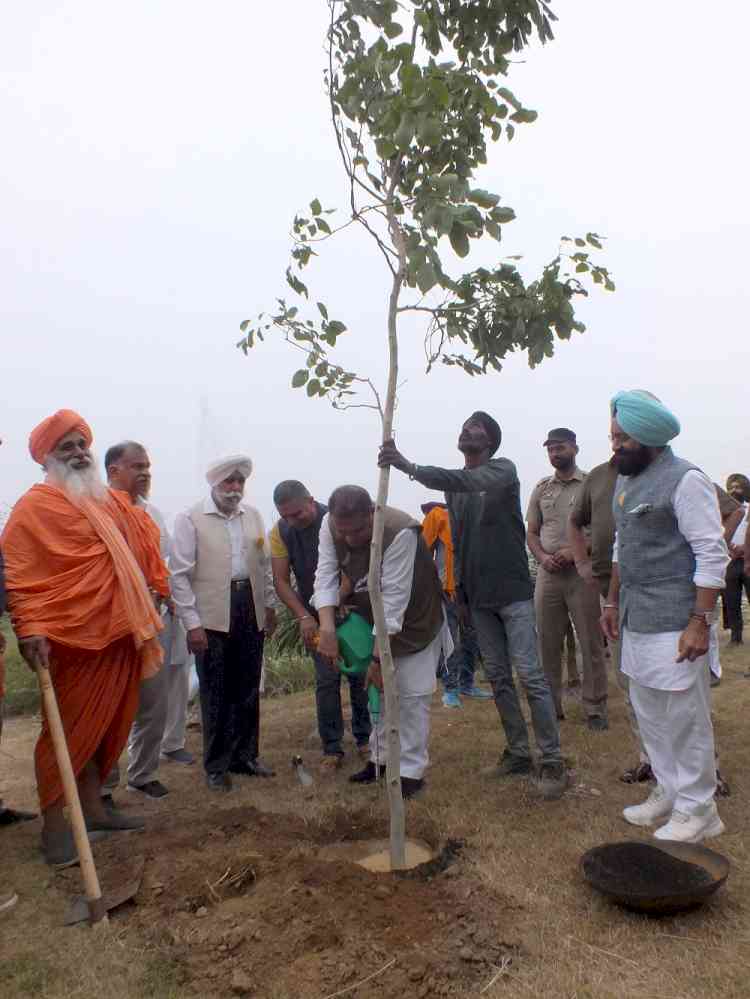 Ludhiana, July 12, 2022: Fully aligned with the Sustainable Development Goals  Advance India Projects Limited (AIPL), a pioneer in real estate development, launched 'Trees of Joy', a unique plantation drive under which nearly 5000 saplings will be planted at AIPL's upcoming township DreamCity, on Sidhwan canal road.  
A host of dignitaries, namely, Sanjeev Arora, MP, Rajya Sabha along with Sant Baba Balbir Singh Seechewal, eminent environmentalist, Padma Shree and also an MP, Rajya Sabha, Justice Jasbir Singh, Chairman, National Green Tribunal, SC Aggarwal, IAS (Retd), Chief Secretary, National Green Tribunal, Prof Gurbachan Gill and Harpreet Sandhu, an eminent author and nature artist, graced the plantation drive.
Apprising the esteemed guests about DreamCity Ludhiana, a sustainable green township, Daljeet Singh, Executive Director, AIPL, said: We are committed to bring Green revolution in Ludhiana and it shall not be just confined to our township but shall spread our roots to the other parts of the city to make it greener and cleaner."
Sanjeev Arora, MP, Rajya Sabha said, "It is good to note that presently, the real estate companies are coming up with buildings that are certified as green buildings. These buildings are considered very eco-friendly. In-fact, Green Buildings are the need of the hour to promote energy conservation and environmental emission reduction. This matter is also on the agenda of the newly formed AAP government in Punjab because the government fully understands that this is the need of the hour."
 
Terming the 'Plantation drive' a significant step taken by AIPL, Balbir Singh Seechewal, said, "Saving the environment is the need of the hour. We need to plant more trees. We have played havoc with the environment and now it's our duty to increase the green cover.  Each one should plant 5 to 6 saplings in his or her area."
Justice Jasbir Singh, Chairman, National Green Tribunal (NGT) said, "It's also the duty of the public to follow waste segregation guidelines for safe guarding the environment. All onus cannot be pinned on the government. The media should also make people aware of their duties towards the environment."
Notably, DreamCity Ludhiana is blessed with concepts and features, which truly position it as a vibrant sustainable township. With lakes, lagoons, rain gardens, swales, the township's landscape catches every drop of water and reuses it either for irrigation or for recharging the ground water.
The township has a seven acres man-made lake - in its center. It is a man-made lake used to collect the surface runoff stormwater. Additionally, the township has approx. 5000 kld capacity of The Sewage Treatment Plants STP's and every drop of this treated water is utilized within the township to ensure zero discharge. 
Other urban infrastructure developers must also come forward and get aggressive in promoting a vibrant and green ecosystem. The reason: time is running out very fast, and there is an urgent need to act. 
It is worth mentioning that DreamCity Ludhiana beautifully incorporates organic farming, natural waste composting facility, reuse of treated wastewater, recycling of garbage, bee farms, butterfly gardens, fruit orchards, and nursery, etc.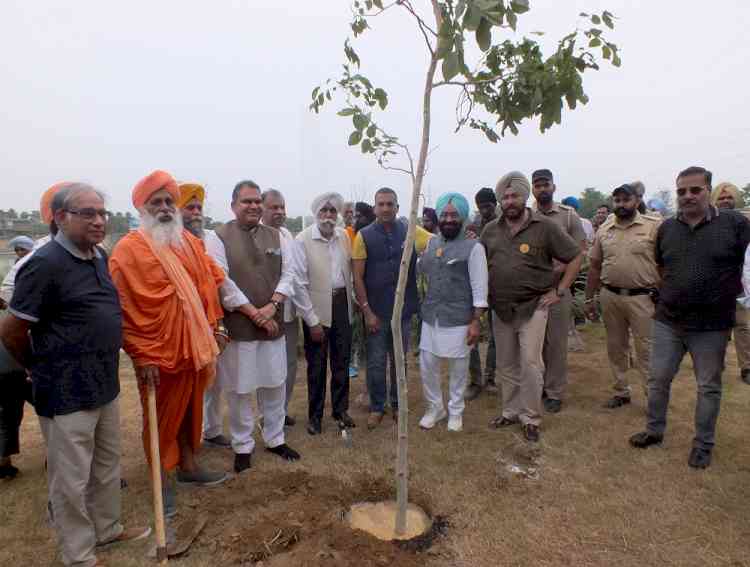 Balbir Singh Seechewal, MP Rajya Sabha  & environmentalist( in orange attire) along with eminent dignitaries at the plantation drive being conducted at AIPL's DreamCity Ludhiana.