A guide on how to become an exporter
Session on niryat bandhu scheme organized at PCTE Group of Institutes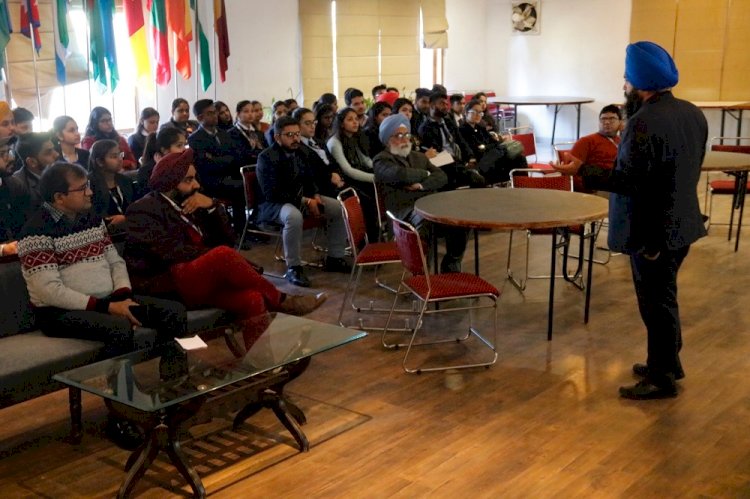 Mr. Navtej during his session with the students and faculty members.


Ludhiana: A session on Niryat Bandhu scheme of Ministry of Commerce & Industry, Government of India was organized by faculty of International Business at PCTE Group of Institutes.
Mr. Navtej Singh, Indian Trade Service, Deputy Directorate General of Foreign Trade discussed the role played by DGFT office in promoting exports, Mr. Singh further elaborated the foreign trade policy and procedures, followed by Mr. Vinay, Assistant Director, Federation of Indian Export Organizations, Punjab who explained the role played by FIEO in facilitating exports.
The budding exporters and entrepreneurs were able to learn the essentials of export-import business which included various aspects that were discussed by the delegates, starting from the requirement of IE Code to opening a current to dealing with various export promotion councils, to the Tariff and non Tariff aspects which needs to be considered while exporting and so forth.
Dr. Gautam Bansal, Director, PCTE Group of Institutes said that PCTE has always tried to create a platform where the students learn from accomplished professionals. This gives the students an opportunity to grasp information from people who have had hand-on experience from the respective field and can motivate students for their future prospects.
Dr. KNS Kang, Director General, PCTE Group of Institutes congratulated the entire team for organizing the session successfully and said that it was a very informative session for the students as well as for the faculty members. He further added by saying that the sessions from professionals like these help the students to widen their knowledge base.