A Book that helps you manage stress through the pandemic
Harpreet K Kang has authored the book, "I Am"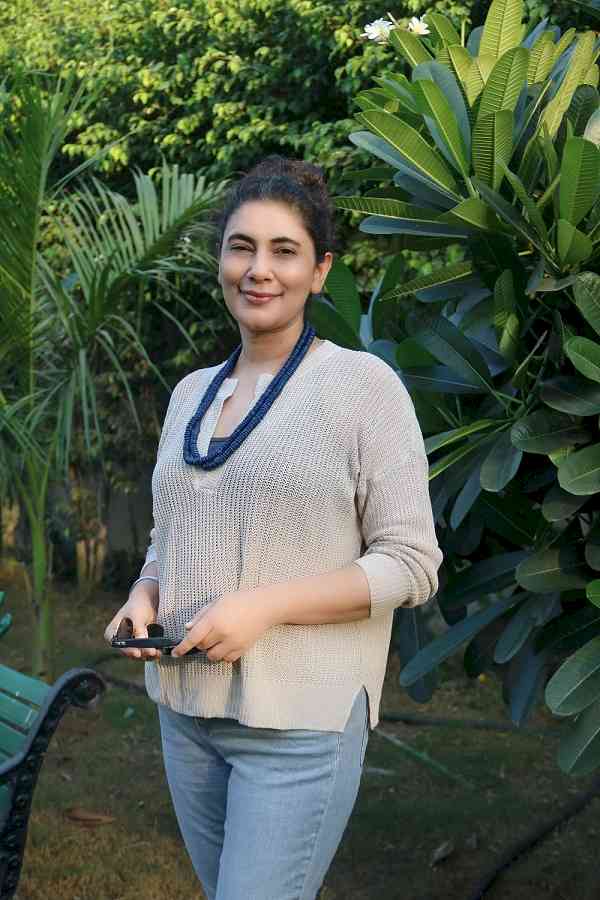 Ms. Harpreet K Kang, Author.
Ludhiana: Responding to how people are going through depression, anxiety, emotional stress and insecurities during the pandemic, Ms Harpreet K Kang authored a book, "I Am" to help people transcend through these difficult times. It is not the body, that brings you trouble. It is the mind that is controlling you. Either you will remain possessed by your mind or you will learn to govern it, writes Ms Kang in her book. 
A proud moment for PCTE Group of Institutes, where she is the Dean, International Affairs. Her book - I Am was published in Europe a few months back. While the publisher, EuropeBooks released the book in Europe, it is of late available in India, besides the USA, Canada, Australia, and several other leading countries of the world on portals like Amazon, Google Books, Apple Books, Scribd, eBay, Europebooks, Waterstones, booktopia, coursehero, etc.
The book "I Am" gives the reader a profound understanding of self-evolution, consciousness, and acceptance. The early onset of the pandemic followed by the lockdown was hard for most and it is not very different even today, a year and a half down the line. Many around the world, including young adults, lost jobs and struggled with anxiety, insecurities, etc. Others suffered depression and fear when locked up by themselves alone in their home for months. The turbulence and unexpected changes severely affected their mental health and well-being. Responding to these struggles amongst people around her and overseas, a journey, which began with simple friendly counselling, lead Ms Kang to pen down her thoughts in an endeavour to reach the larger masses with her message.
Harpreet K Kang reveals the simple truths of life that often seem to be hiding in plain sight for most of us. The book supports readers to see things distinctly and empower them to live with freedom and act through mindfulness. As a practitioner of spirituality and reader of a lot of ancient scriptures, she herself experienced the stages of self-evolution and being in the state of consciousness. Therefore, she writes from her experiences and has brought out a book, which helps you with the wisdom of sages from thousands of years.
Ms Kang explains that the book empowers you to alter your mind so that the rest of your life begins to make sense. She said – I Am, is a powerful turn around in simple interactive dialogue with incredible examples that helps readers transcend their sufferings. During a conversation, she shared, "for years, you've been told that feelings like sadness, anxiety, stress, worry, etc. are somehow not okay. But I strongly feel all feelings are a vital part of our experience and we need to be in acceptance. No moment in one's life can be an absolute delight or complete despair. When you start accepting things the way they are, your way of looking at life changes. Life is nothing but letting go of the moments that have passed and staying in the present. This book empowers readers to see things distinctly and live with freedom, where your heart doesn't constraint your breathing no more."

About the author

Harpreet K Kang is a journalist, academician, entrepreneur, traveller, and now an author. She is at heart a mentor and a keen observer of life. She is equally comfortable observing life at both the macro and micro levels. She follows geopolitics and has studied International Business and Marketing at Harvard University. Her penchant for travelling and trying new things has taken her to over 40 countries, allowed her to gain her pilot's license and dive headfirst into anything she decides to do.