A 5 day training programme for Master Trainers begins at ICAR-CIPHET, Ludhiana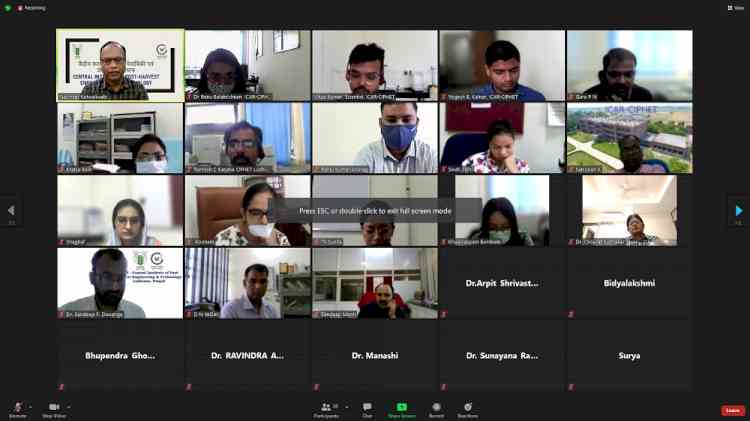 ICAR-CIPHET in collaboration with IIFPT, Thanjavur inaugurated a training of master trainers on Fat and oilseed product processing. The 5 day training is designed to train the master trainers of One District One product (ODOP) initiative under Pradhan Mantri Formalisation of Micro food processing Enterprises (PMFME) scheme. Professors from four states are participating in the training programme and will be training entrepreneurs in field of fats and oilseed products processing under PMFME.
During the inaugural session, Dr. Nachiket kotwaliwale, Director, ICAR-CIPHET Ludhiana said that the training programme is crucial in enhancing level of oil processing and utilisation of oilseed products through development of entrepreneurship in production catchment. The PMFME is flagship programme under the Aatmanirbhar Bharat Abhiyan with the aim to enhance the competitiveness of existing individual micro-enterprises in the unorganized segment of the food processing industry and promote formalization of the sector.