98000 Litre lahan recovered by excise department 
The entire consignment was destroyed by the excise officials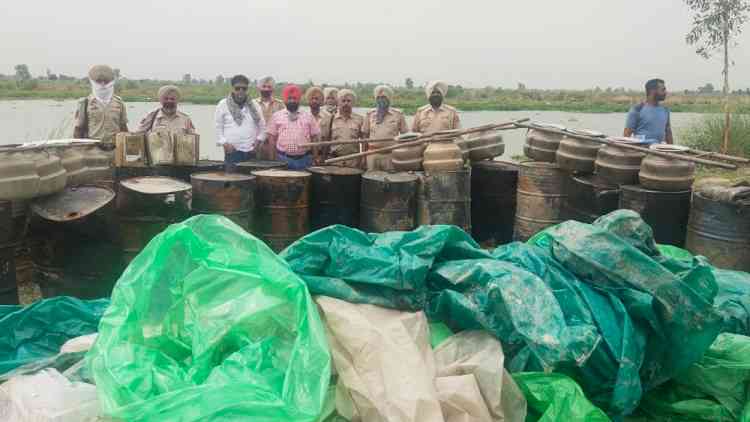 Ferozepur: To tighten the noose of illicit liquor trading in this border district, the officials from the Excise department today conducted a raid at villages Ali Ke and Chandiwala situated near Sutlej area and recovered 98,000 litre "Lahan" and 400 bottles of illicit liquor. 
Later, the entire consignment was destroyed by the excise officials.
Giving details, Excise inspector Gurbaksh Singh and S.S. Malhi said that following the inputs the raids were conducted. "Besides, the team has recovered 49 tarpaulins, 21 iron drums 12 aluminium utensils, 2 rubber tubes which have been taken into the custody", said Mallhi. 
Notably, the illicit liquor business, using 'lahan' (raw material for making liquor), has been going on in border areas for a long time. To check the illegal manufacture and sale of illicit liquor, the raids are conducted.
Earlier, during the month of May, 63,000 ltrs 'lahan' 500 bottles of illicit liquor was recovered whereas launching a crackdown against the bootlegging and smuggling of illicit liquor, during the month of April, 1,82,850 litre 'lahan' and 458 litre illicit liquor was recovered.