96-Year old eminent agronomist Dr Gurbakhsh Singh Gill passes away
Dr Gill was a distinguished teacher, a mentor, a man of highest integrity and honesty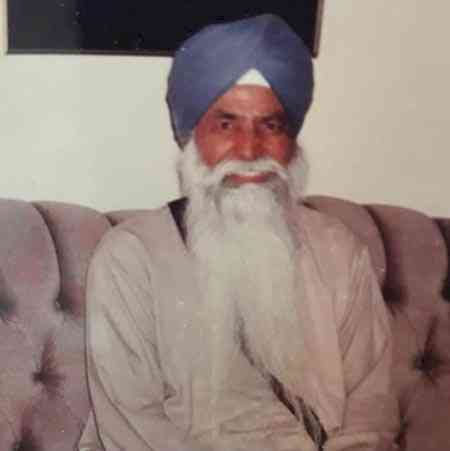 Eminent agronomist Dr Gurbakhsh Singh Gill.
Ludhiana, August 23, 2021: Dr Gurbakhsh Singh Gill, an eminent agronomist with countless contributions to Punjab Agricultural University (PAU) and Punjab peasantry, passed away on August 19, 2021. The 96-year old Dr Gill was a distinguished teacher, a mentor, a man of highest integrity and honesty who was committed to agriculture, Sikhism and service to the humanity.
Mr Anirudh Tewari, Additional Chief Secretary (Development), Punjab and Vice-Chancellor, PAU; Dr RS Sidhu, Registrar; Dr NS Bains, Director of Research; Dr JS Mahal, Director of Extension Education; Dr TS Riar, Additional Director Communication, PAU; other senior officials, faculty, staff, students and PAU alumni expressed heartfelt condolences over the sad demise of Dr Gill and prayed for the peace to the departed soul. They remembered Dr Gill for his tremendous contributions to the agriculture, especially, the agronomy. "He was a noble soul who will always be reminisced for his noble deeds," they added.
Dr MS Bhullar, Head, Department of Agronomy, PAU, while throwing light on the life and achievements of Dr Gill, said: "Dr Gill was born in the village Gill of district Ludhiana in 1925. His father Sardar Jaspal Singh and mother Smt Kishan Kaur belonged to a traditional farming family. After schooling, Dr Gill joined B.Sc Agriculture at Khalsa College, Amritsar. With a brilliant academic record, he completed his post-graduation in Agricultural Chemistry at Panjab University under the guidance of Shri Sukh Dayal Nijhawan. Thereafter, he served as Research Assistant at Government Agricultural Research Farm for Forage Research, Sirsa road, Hisar; lecturer of Agronomy and Assistant Agronomist (Oilseeds) at Government Agricultural College and Research Institute, Ludhiana. In 1962, when PAU came into existence, Dr Gill opted for service to the University. He got selected under Rockefeller Foundation Fellowship to pursue his Ph.D. programme at Ohio State University, USA which he completed in 1965. After returning from USA, he joined as Associate Professor of Agronomy at Ludhiana campus. After the bifurcation of Punjab state, he joined as Associate Head of Agronomy. In 1968, he became the Chief Scientist, ICAR-Central Institute at Hisar. From there, he joined as Professor and Head, Department of Agronomy." "Dr Gill's immense contributions had made a tremendous impact on PAU. He established the Department of Agronomy as a leading centre of learning at the national level. His research contributions to the Green Revolution to take its roots in the Punjab are unparalleled. Dr Gill played a key role in developing the agronomy of newly introduced Mexican wheat varieties with reference to their time of sowing, depth of seeding, timing of first irrigation and practices for late sown wheat. During that period, he was an authority at the national level on the agronomy of newly introduced genotypes. He developed systems for crop intensification for different agro- climatic zones of the state. Besides, he also established a Forage Section to give a boost to the dairy farming and developed agro-practices for the supply of green fodder throughout the year," added Dr Bhullar.
"In addition to being a dedicated researcher, Dr Gill was a teacher par excellence too. His teaching techniques and practical orientation to the recent developments on the subject were marvellous. His understanding of the farmers' problems was remarkable. As a Founder Chief of Agricultural Services in IFFCO, he put the newly established organization on such a firm footing that the organization became a leading organization of India. After retirement from the University, he devoted his time and energy towards religious teaching by organizing summer camps for the benefits of Sikh children and young people for more than 25 years throughout the length and breadth of USA, Canada and UK. His simple way of explaining Gurbani and Sikh principles was indeed laudable. His simple living and having no attachment with worldly materials made him an excellent human being. Dr Gill was also a Founder Member of Akal Trust, Baru Sahib. As a great visionary along with other Trustees, he opened Akal Academics in the rural areas of Punjab and adjoining states," said Dr Bhullar.