9 Smart Tricks to Transform a Small Apartment into a Big One
Author(s): City Air NewsScoring the right layout for an apartment is always a risky proposition. No matter what you do, one would always crave more space. While an ideal apartment works with a typical structure like a master bedroom, a...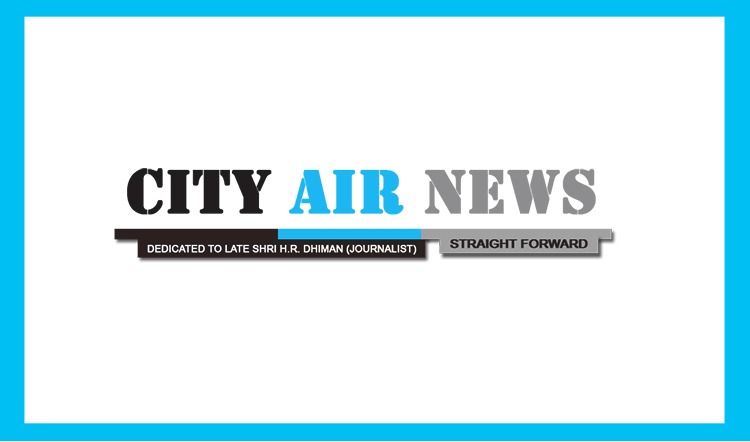 Scoring the right layout for an apartment is always a risky proposition. No matter what you do, one would always crave more space. While an ideal apartment works with a typical structure like a master bedroom, a study room, a guest room, a large spacious hall along with a kitchen, and a bathroom in place. For a large family, one might as well crave for a kids room. Having said that, it's not always possible to find an apartment that answers to our needs and wants, in tandem. Hence, the only solution is to redesign your living space. Here are nine such pro tips to get you started.
Using Mirrors and Glasses
The use of mirrors to enhance a space is quite an old trick that does the job right. Consider hanging wall mirrors and further furnish the surrounding with glass top tables and give wooden furniture a miss. Also, choose a bright shade for your wall colour and keep units with an open display or with sleek glass panels at the front. In case you need a bit of privacy with your things, you might as well choose cabinets with closed doors. However, make sure to paint them in light shades to achieve a good contrast with your walls. Also, go for sleek and thin furniture to save space. Never overstuff a small room with things that you are never going to use later on.
About Creating Spaces
It doesn't matter what your apartment size is; there will always be unused spaces. While one craves for more spaces, it only makes sense to carve spaces out of unused areas and transform them into cozy reading corners or a small play area for your kid. While the shape of the space does matter, it can always be turned into a functional area. Take an alcove, for instance. It may be small, but it does serve to be a great seating option to wind up reading a book and sip on a cup of coffee. You can also greet your guest to an exciting seating place while showing them around your house. And that's not all. While you at it, consider putting a potted plant or an artwork above it to add to its charm. If your apartment has a foyer area, you might consider jazzing it up by placing a contemporary shoe rack that has a seating option, accompanied by a jacket hanging wall-mounted rack. If you have been living in Kolkata in a small apartment and really want to move out to a bigger place, check out spacious and ultra-modern 2 BHK flats in BT road; a-one-of-a-kind offering in an excellent locality with top class amenities at an unbeatable price.
Vertical Alignments
Never let vertical space go for waste when you are hanging artwork or a wall shelf. Any shelf that is tall or hung high on the wall usually makes human eyes draw up, which in turn creates an expanded and spread out appearance. Full-length curtains across an adjoining room also give a fuller and broader appearance. So, consider hanging curtains from the ceiling instead of windows to add drama to the height of the room. For narrow hallways, consider using wallpapers that draws the eye from the actual length of the particular area and give way to an illusion of wider spaces.
De-Clutter Your Bedroom
Your bedroom is the only place where you wind up at the end of the day. Hence, its utmost important that you free your bedroom of things that give you a claustrophobic feeling. Start with low lying furniture; a bed that's just about two feet in length. The lower your furniture gets the higher appearance it will give to the ceilings. Always make way for effective storage in and around the bedroom to add to breathing spaces.
Beds that come with storage options and can be transformed as a seating option are ideal choices for such scenarios. If your bedroom contains your wardrobe, ensure to utilize the pace fully by adding lofts right above it. It not only imparts a clean and tidy look but also gives you ample storage options to put away things that you don't use regularly. In any case, you are looking for an extra sleeping option in the guest room, choose sofa-cum-bed instead of a full-sized bed. Seemingly, it will be the most viable option as one can move the furniture around when not in use and make space for other furniture to fit in like coffee tables or a centre table. Similarly, choose to mount your TV on the wall to help save space on the floor.
Give Multi-Purpose Furniture A Chance
Multi-purpose furniture is in vogue today, answering the need to save space across many compact and studio apartments. They not only make seating or sleeping a fun affair but also appeal to one and all that have an extensive set of mind towards unique design structure. Take multi-purpose dinner tables, for instance. They not only look good but also double up as work stations and bar tables as and when needed. Study tables that come with the foldable option are also a great choice to make the room look neat and clean. Additionally, it also saves space to make way for other stationary furniture or room decor items.
Transforming Doors
Doors, when open wide, can take up quite a bit of space. Hence, consider slider options for small-sized rooms. If you are looking to create a partition between two places, you might as well choose a glass door with an opaque finish. Glass walls can also be put to divide spaces without having to divide a room for real. Such efforts can give you the appearance of a much bigger space.
Bedroom in A Box
The kid's room may be a smaller one, but it doesn't mean that you have to sacrifice the essentials. Mid sleepers are a great option as it comes with beds inbuilt and study desks that can be pulled out as and when needed. Alongside, there are racks to keep books and toys arranged neatly and cupboards too. For more than one kid, bunk beds are the best.
So, what are waiting for? Go ahead and apply these smart tricks and transform your living space, like never before.
Date:
Wednesday, November 27, 2019