9 MBA students of DAVIET placed with Jaro Education at  salary package of Rs 9 LPA  
Jaro Education is one of the leading companies in Indian Education Sector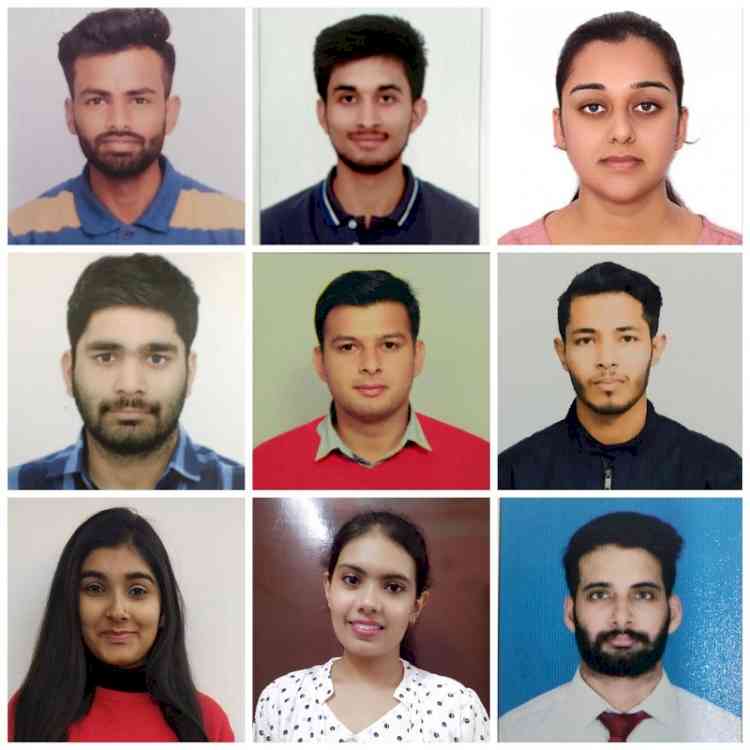 Jalandhar: DAV Institute of Engineering & Technology, Jalandhar is committed to ensure a bright and prosperous career of its students. In continuation of its endeavors to suitably place its students, 09 MBA Students who would pass out in the year 2021 have been placed with JARO Education at a Salary Package of Rs.9.00 LPA  

Jaro Education is one of the leading companies in Indian Education Sector, catering to the needs of working professionals by offering varied management programs through online mode with the best-in-class learning methodology.

Taking ahead the legacy of providing quality, Jaro Education believes in catering to the ethereal quality of education tailored-in with the relevance to the present times and the current industry standards; thus projecting a complete educational experience for the students. The company's strategy is to respond meticulously and diligently to the needs of the industry and student community across the globe. With team strength exceeding 500 and 11 offices across India, jaro education has a track record of enrolling more than 75,000 students successfully in last 6 years. 

The names of Selected Students are Chirag Narang,Moyukh,Sukriti Parashar,Kirti Narang,Sahaj Jolly,Yuvraj Singh,Saruchi Sharma,Nikhil Misra and Hemant Gupta.These selected students shall join Jaro Education after completion of their degree in the month of June, 2021. 

Mr. Sushil Prashar (Head, Department of Training and Placement) appreciated the hard work put in by students and highlighted that special efforts were done to make them ready for Written Test, Group discussion and Interviews.He shared that Jaro Education is the 47th company in a row who hired the students of  DAVIET even in the COVID 19 situation. He also thanked the principal of the institution Dr. Manoj Kumar for his continuous support and guidance. 
Dr. Manoj Kumar, Principal DAVIET congratulated the students on their success. He wished them the best of luck for all their future endeavours. He also congratulated Department of Training and Placement, Faculty, Staff and all the stakeholders who guided the students and urged them to keep up the good work even during the tough times of Covid-19 pandemic.