71st Republic Day celebrated by Customs Commissionerate Ludhiana
A S Ranga, Commissioner addressed gathering and congratulated all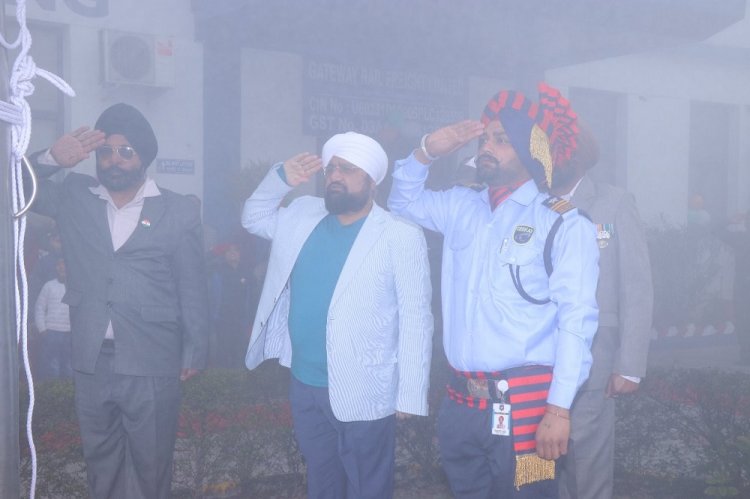 A S Ranga, Commissioner , Customs, Ludhiana on January 26, 2020 salutes to the National Flag.
Ludhiana: The 71st Republic Day was celebrated on January 26 by the Customs Commissionerate, Ludhiana in the premises of Headquarters Office, ICD GRFL, Sahnewal, Ludhiana. The celebrations started with unfirling of the National Flag by A. S. Ranga, Commissioner of Customs, Ludhiana and National Anthem thereafter.
The staff of Customs Ludhiana, Port Custodians, members of Customs Brokers' Association, representatives from CICU and FIEO and trade and industry attended the occasion. A cultural programme was also held with participation of students of Ishmeet Music Academy, Ludhiana. In this event, patriotic and motivational songs alongwith choreography sequences were performed by the students of Ishmeet Academy.
A. S. Ranga, Commissioner addressed the gathering and congratulated all on the occasion of 71st Republic Day. Commendation Awards were bestowed upon meritorious officers of Customs and representatives of trade organisations. 
Parul Garg, joint Commissioner of Customs also addressed the gathering and the function concluded with vote of thanks by Neeraj Soi, Joint Commissioner of Customs.