7 DAVIET students selected for multinational giant Nagarro at  salary package of 3.50LPA
The Company has selected the students after rigorous rounds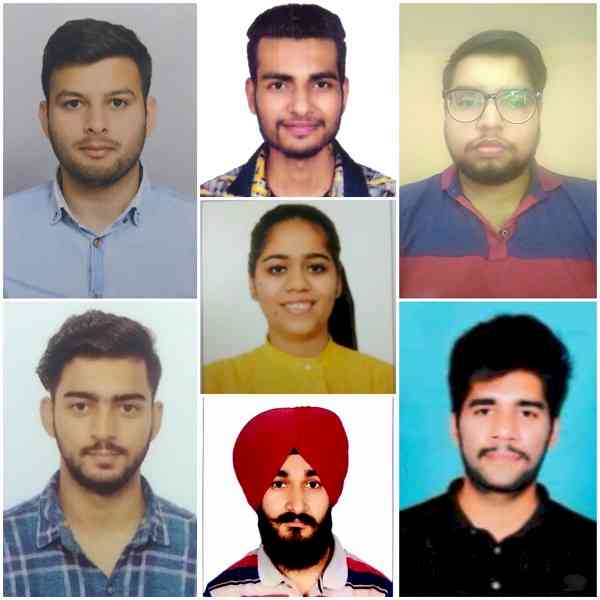 Jalandhar: The 7 students from various Departments of DAVIET were selected for the Multinational Giant Nagarro at a Salary Package of 3.50LPA.
Nagarro is a software development and technology consulting company with offices around the world and presence in USA, Europe, India, and China.
Nagarro provides Software development and Technology consulting services. They have capabilities that include Artificial intelligence, Enterprise resource planning, Digital commerce, Verification and validation, and Product engineering. They also offer capabilities in augmented reality solutions.
The Company has selected the students after rigorous rounds comprising of Online Test, Coding Test, Technical and HR Interview.
The ecstatic students while giving the details of the offer shared that his designation in the company will be Software Developer and their responsibility will be to develop Software's and highly scalable applications serving client needs.
The selected students Yuvraj Singh,Tavish Gandhi,Harish Kumar,Girish Arora,Mohit Kumar,Tejas Bir Rekhi and Yashaswi Pupneja  had shared that they had started preparing for the placement drive early and concentrated on developing their interpersonal skills along with the enhancing their knowledge about the core areas.  They shared that to suit the needs of the company a special effort was done to learn Networking and Coding Skills.
Mr. Sushil Prashar, Head Department of Training & Placement along with Vishav Kapoor, Ratish Bhardwaj and Kalpana Sharma appreciated the hard work put in by students and highlighted that special efforts were done to invite companies to hire students of DAVIET in such a pandemic situation.
Dr. Manoj Kumar, Principal DAVIET congratulated the students on their success. He also congratulated the Training & Placement Team, Faculty, Staff and all the stakeholders for this achievement. He highlighted the fact that during the tough times of Covid-19 pandemic the educational institutions are under tremendous pressure as on the one hand they have to ensure that quality education and placement of students, while on the other hand the safety of all the stakeholders has also to be ensured.