698 farmers, 100 groups to get subsidised paddy straw management equipments under first phase in Ludhiana
People already suffering breathing problems due to COVID-19, restrain from burning stubble, Deputy Commissioner appeals farmers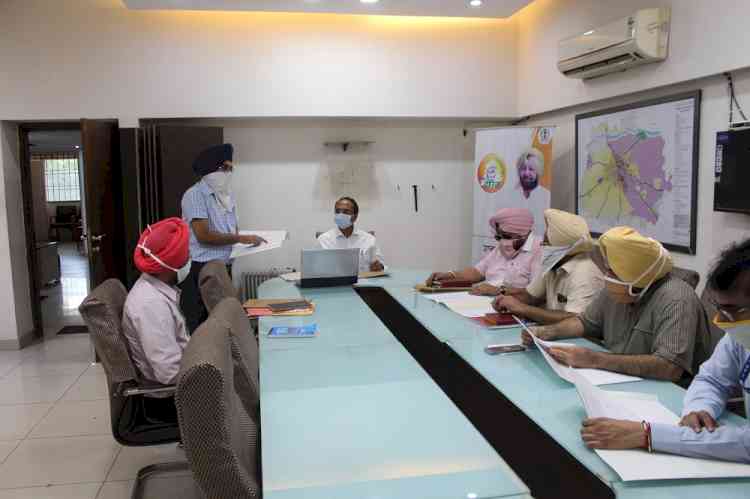 Ludhiana: To motivate the farming community to restrain from burning crop residue, the Punjab Government has been providing subsidy on Paddy Straw Management equipment. The subsidy is being provided under the In-Situ Crop Residue Management scheme for the year 2020-2021. 

To select the beneficiaries of this scheme, as per the instructions of the Punjab Government, a computerised randomisation draw was held under the supervision of Deputy Commissioner (DC) Ludhiana Varinder Kumar Sharma at DC Office on Monday.

Disclosing this, Deputy Commissioner said that through this draw 698 farmers were selected in the category of "Individual Farmers" and 100 groups were selected in the category of "Custom Hiring Centres". 

He said that under the Individual Farmer category, 126 Super Straw Management Systems (SMS), 162 Mulchers, 13 Happy Seeders and 142 MB Ploughs will be provided with a subsidy. He said that all the 25 applications submitted by the Scheduled Caste farmers have been accepted in the first phase of the scheme while the remaining applications have been placed on the waiting list for the next phase of the scheme. 

He said that under the Custom Hiring Centre category, 100 groups have been selected for the first phase, including five Scheduled Caste Groups, Eight Gram Panchayats, Eight Cooperative Societies and 62 such village groups, which had not got subsidy in the last two years.

In addition, Deputy Commissioner said that 76 applications received in the baler/rake category were also randomly drawn computerised so that approval could be issued as per the targets.

Deputy Commissioner Varinder Kumar Sharma, while soliciting support from the farmers during this difficult times, appealed them to restrain from burning paddy stubble. He said that the appeal was more important this time as people are already breathing problems due to lack of oxygen amid COVID-19 epidemic.