6 DAVIET students placed in PAXCOM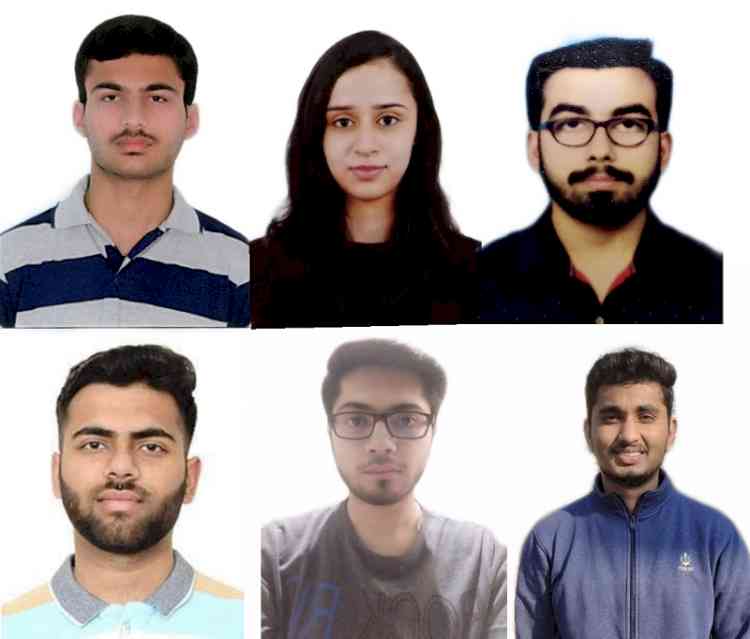 Jalandhar: The 6 students from various departments of DAV Institute of Engineering & Technology (DAVIET), Jalandhar who will be passing out in July 2022 were placed in Paxcom India Pvt. Ltd at a Salary Package of Rs.6 LPA.
Paxcom is a part of the Paymentus group - a leading global paperless electronic billing and payment solution provider having Team of 200+ Ecommerce enthusiasts, passionate about using technology to simplify Digital Commerce and Payments for brands across the globe. Paymentus leads the North American marketplace in electronic bill payment solutions and have recently signed a partnership with Paypal and Alexa. 
The Company has selected the students after rigorous rounds comprising of Online Test, Coding Test, Technical and HR Interview.
The ecstatic students while giving the details of the offer shared that his designation in the company will be Software Developer and their responsibility will be to develop Software's and highly scalable applications serving client needs.
The selected students Madhav Verma,Prashant Kumar Singh,Akshit Malhotra,Kanav Chadha, Sukeerat Kaur and Sahil Uppal  had shared that they had started preparing for the placement drive early and concentrated on developing their interpersonal skills along with the enhancing their knowledge about the core areas.  They shared that to suit the needs of the company a special effort was done to learn Networking and Coding Skills.
Mr. Vishav Kapoor, Manager (Industry Interface) - Department of Training and Placement appreciated the hard work put in by students and highlighted that special efforts were done to make them ready for interviews and Tests. He said many companies are already lined up for 2022 passing out batch who will recruit the students of DAVIET in the coming months.  He also thanked the Principal for his constant support and guidance.  
Dr. Manoj Kumar, Principal DAVIET congratulated the students on their success. He wished them the best of luck for all their future endeavours.  He highlighted that DAVIETians have always been passionate about placements and special efforts are done to make them industry ready.  He stated that the success of selected students stands for the hard work and commitment of DAV administration to provide its students the best possible exposure so that they can make a mark for themselves. He also congratulated Department of Training and Placement and Faculty who guided the students and urged them to keep up the good work.