5 Reasons to Learn Digital Marketing in 2021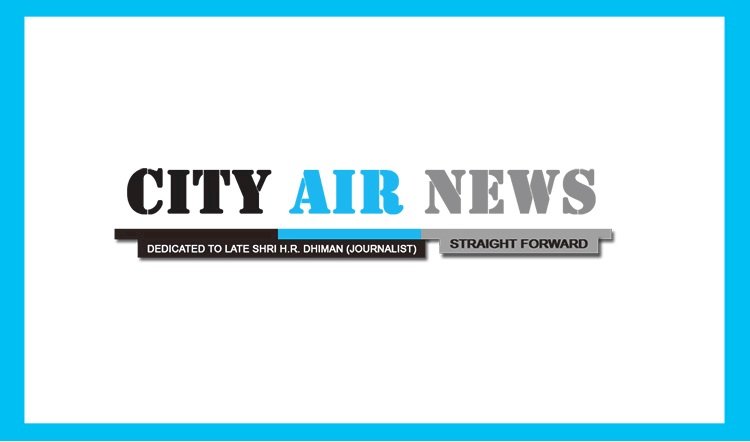 Why should you learn Digital Marketing in 2021? - Let's Find Out
Wondering why you should learn digital marketing? We're here to break it down for you why learning digital marketing is the best decision that you could make.
It is no secret that the digital industry is growing by leaps and bounds. Several studies show that digital marketing is growing at a rate of 20-35% in India annually. Seeing where digital marketing is heading, many new graduates as well as experienced professionals, are contemplating crafting a career in digital marketing 
But wait, what is digital marketing?
Digital marketing is the marketing of a company's products or services through digital channels. These digital channels are social media, search engines, websites, emails, mobile applications, and more.
You come across digital marketing tactics of brands on a daily basis. Don't believe me? Well, have you ever come across an ad by Amazon reminding you about the items you left in your cart? Or Zomato tempting the lazy cook in you to order food online, instead of cooking food yourself? These are some classic examples of digital marketing. 
Why is digital marketing gaining importance?
Marketing has always been about reaching your target audience in the right place and at the right time. Today, everybody is on the internet, endlessly scrolling through social media or working online. This left marketers with no choice but to go digital.
Digital marketing has a tremendous advantage over traditional marketing. For example, when was the last time you noticed a billboard when you were traveling in a cab? Can't remember? Me neither. You were probably on your phone, browsing something on the internet. That's why digital marketing is so relevant in today's business scenario.
Here are some facts & stats to help you understand the future and importance of digital marketing:
Companies will spend three-fourths of their total marketing budget on digital channels in 2021 

In India, the number of mobile internet users is expected to reach 500.9 million by 2023

The value of the digital marketing industry is estimated to be ₹23,673 crores by 2022

By 2022, the advertising spends on digital media platforms is expected to rise up to 34% 

1.66 billion people shop online every year 
(Source: Medium, Dentsu & Statista)
This was just a snippet of what's going on in the digital marketing industry. The numbers are expected to surpass each year setting higher benchmarks. If these analytics have not convinced you yet, then I'm sure the reasons listed below will do the job. 
Top 5 Reasons to Learn Digital Marketing 
Without further ado, here are the top reasons to learn digital marketing in the current business world
1. The Demand for Digital Marketers is High
If you haven't heard already, the digital skills gap is massive! Reports have deduced that while the demand for digital marketers stands at 59%, the supply is merely 19%. This provides aspiring digital marketers with an unprecedented competitive advantage in the market. 
According to Forbes, the COVID-19 outbreak has forced companies across the world to fast-track their digital transformation. Even during a recession, the world is turning to digital marketing to save their businesses. Thus, learning a digital skill will provide you with job security like no other sector. 
2. Ever-Growing Industry
Digital marketing and technology go hand in hand. With new advancements in technology, comes new trends in digital marketing. Unlike traditional marketing, digital marketing adapts to the needs of the consumers and stays relevant.
The digital industry is increasingly growing because of the accurate data a business can extract from it. Platforms like Google Analytics coupled with CRM tools, give businesses an in-depth insight into their consumer's behavior. With metrics like cost-per-acquisition (CPA), click-through-rate (CTR), KPI, ROI, and more at the fingertips of every marketer, businesses are now generating high revenues. 
3. Diverse Career Opportunities
Digital marketers have the unique advantage of picking where they wish to work. You can work at a digital marketing agency or as an in-house digital marketer for a company. Since digital marketing prevails in every sector, you also get to pick the sector you want to work in. 
By learning digital marketing you will open doors to an array of career opportunities. The digital industry provides a varied set of job profiles like SEO (Search Engine Optimisation) Expert, SEM (Search Engine Marketing) Expert, Social Media Manager, Analytics Manager, Content Marketing Manager, and more.
You get to pick a field within digital marketing that interests you the most and then capitalize on your skills. Hence, if you're looking for an industry that offers a diversity of lucrative career paths, then digital marketing is the answer.
4. Earn a Better Pay
As mentioned earlier, the demand for digital marketers is high. Let's go back to the good old school days, what happens when the demand for a commodity is high and its supply is low? The commodity's value increases. The same rule applies to the digital skills gap scenario today. If you have strong expertise in your field, there is nobody that can stop you from earning a high salary.
As a digital marketer, you can expect a high-paying job. For our readers' benefit, we have listed the range of average salaries you can expect in the current market.
| | |
| --- | --- |
| Job Profile | Average Salary in India |
| Digital Marketing Manager | 2-10 lakh per annum |
| SEO Expert | 2-5 lakh per annum |
| SEM Expert | 2.5-6.5 lakh per annum |
| Social Media Manager | 2.5-11 lakh per annum |
| Content Marketing Manager | 2-6.5 lakh per annum |
5. Easy to Start a Career
Unlike most traditional careers, you need not spend years of your life mugging up concepts in a school or invest a sizable sum of money to start a career in digital marketing. 
Essentially, to start a career in digital marketing, all you need is an excellent source to learn from. It could be via blogs, podcasts, or courses. Before you delve into learning digital marketing, you need to know what the market demands from a digital marketer. To launch a lucrative career in the digital space, all you need is hands-on experience, an outstanding portfolio, and in-depth knowledge of the principles of digital marketing.
And that concludes the top 5 reasons to learn digital marketing in today's business scenario.
Who Should Learn Digital Marketing?
I can guarantee that by now you must be tempted to learn digital marketing and build a career in it. But you might be wondering if digital marketing is your cup of tea or not. The question 'who should learn digital marketing?' comes to mind. In my opinion, anyone willing to learn a new skill can learn digital marketing. You don't necessarily need a technical or marketing background to start a career in digital marketing. However, if you are familiar with marketing or technology, it will work to your advantage. 
I have listed below some individuals who will significantly benefit from learning digital marketing.
Students who are following a career that touches marketing and strategy

Marketing professionals who want to switch to digital

Website owners who wish to increase their website traffic and sales

Anyone looking to pick up high-paying freelancing skills

Conventional MBA and Engineer graduates looking to boost their career opportunities

Business owners looking to kick-start their business

Budding bloggers and influencers looking to capitalize on their skills

Anyone looking to make a major shift to a high-paying career 

CEOs who wish to create better strategies, thereby increasing their revenue 

Lastly, anyone looking to learn an in-demand skill
Now that we have tackled the question 'who should learn digital marketing?' naturally, the next thing you ask yourself is - 
I Want to Learn Digital Marketing, How do I Start?
With an increase in digital marketing opportunities, many institutes and digital marketing agencies have emerged with their own versions of digital marketing courses. There exist various video courses on digital marketing certification which are free of cost but their credibility stands unknown. 
Bonus read: If you reside in Delhi, jump straight to this 'Best digital marketing courses in Delhi' blog and know about the best options available around you to make a choice.
Also, due to the on-going covid-19 pandemic, you must go for an online course because it gives you the advantage of acquiring the same knowledge and learning but at the comfort and safety of your own home. 
If you ask us, we would suggest you go for IIDE's Online Digital Marketing Training which is an intensive 3-month course led by industry experts and professionals. Their syllabus is always updated with the constant advancements in the industry. On completion of the course, you also get yourself IIDE's industry-recognized certification. We consider them the best online digital marketing certification course. Get your hands on their free masterclass and then take a decision.
Google too offers a free digital marketing certification which is a good way to start familiarising with the concepts of digital marketing.
Final Thoughts
There you have it, folks! Hopefully, this list of reasons to learn digital marketing has helped you gain some insight into crafting a career plan in the digital space. If you have any questions, please leave a comment below.