5-day management development program organised at CT University
Students were addressed on various topics related to Marketing Management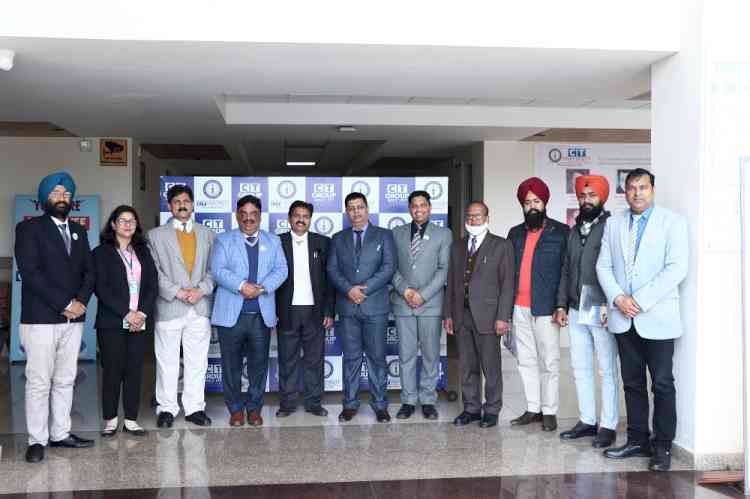 Ludhiana: A 5-Day Management Development Program on Marketing Management by MSME Development Institute was organised at CT University. Officials from Micro, Small and Medium Enterprises (MSME) and other government departments graced the occasion and shared their knowledgeable insights with the students. The Guests speakers in the event remained RK Parmar, Director, MSME DI , Ludhiana Govt of India, Ministry of MSME, Kundan LAL, Assistant Director, MSME-DI, Ludhiana Govt of India, Ministry of MSME.
Interacting with the students, Parmar deliberated that the students shall be highly benefited from such interactive sessions as this is a direct platform to get answers to their questions based on marketing management. He also gave clarity on various government funded schemes available under Ministry of MSME for the budding entrepreneurs. Also adding that the students can have a business of any scale - however small or big - can, and must make use of strategies to grow and succeed in the market. MSMEs continuously keep trying out different approaches for different opportunities and students can make best out of them.
In the 5 day event, students were addressed on various topics related to Marketing Management like Meaning of Marketing and vendor Management, Marketing Techniques and strategy, Implementation planning, Marketing Concepts , Strategies based on market dominance, Marketing Environment: Introduction, Need and Importance of Environmental Analysis, Marketing Information & Research , Significance of Marketing Research, Sampling Process , and Strategies of Marketing Segmentation etc.
The session ended with question answer session. Meanwhile, Dr Harsh Sadawarti, Vice Chancellor, CTU thanked the experts and encouraged the students to bring up innovative business start-up ideas and utilise their imagination as their future.