4th Progressive Punjab Investors Summit to be held in Ludhiana: Bindra.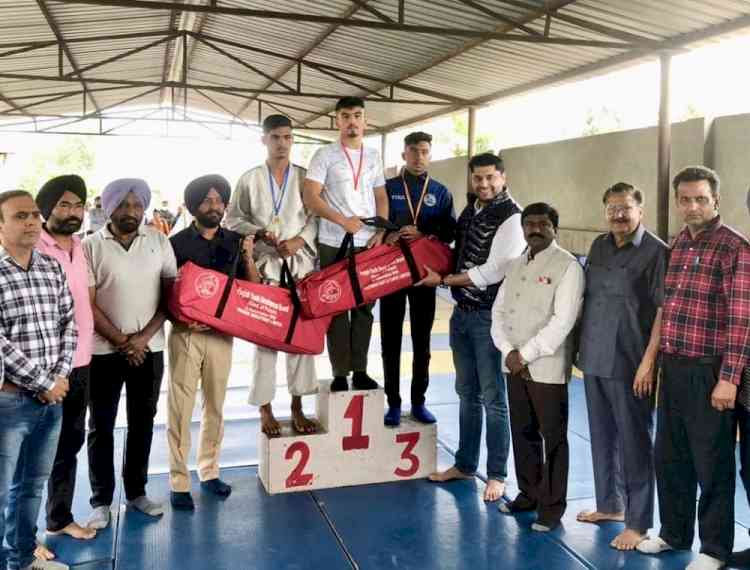 Ludhiana, October 25, 2021: Punjab Youth Development Board Chairman Sukhwinder Singh Bindra while briefing the press said that Punjab Chief Charanjit Singh Channi would be specially participating in the 4th 'Progressive Punjab Investors Summit - 2021' on 27th October where he would introduce Punjab Industry Policy to the new entrepreneurs of Punjab.
Disclosing this here today Chairman Sukhwinder Singh said that the Chief Minister would interact with the industrialists for the betterment of the Punjab industry and also consider the demands pending for the last four and half years. He also informed that on this occasion Hon'ble Chief Minister S. Charanjit Singh Channi can also make big announcements for the betterment of the industry of State.
Chairman Sukhwinder Singh Bindra said that under the Vision of Chief Minister of Punjab S. Charanjit Singh Channi and Hon'ble Cabinet Youth and Sports Minister S. Pargat Singh, Punjab Youth Development Board is fully committed to encourage the Youth of Punjab towards Sports in the State. More than 2.5 lakh youth have been given jobs in the job fairs organized by the Punjab Government and more jobs will be given in the near future. Chairman Bindra said that we would appeal to the industrialists to provide maximum employment to the youth in the industrial units so that unemployment could be completely eradicated from Punjab.