46 FC from Chandigarh qualify for Red Bull Neymar Jr's Five 2020 National Finals
A step closer to represent the country at the World Finals in Brazil and meet their idol Neymar Jr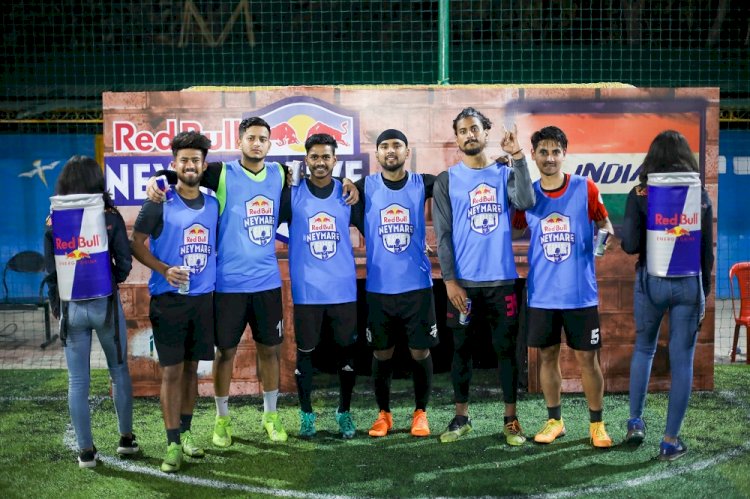 Chandigarh: Red Bull Neymar Jr.'s Five, a globally established five-on-five football tournament kicked off the Chandigarh city qualifiers in Legacy Matters, Sector 27, Chandigarh on 23rd February 2020. The city qualifier witnessed 117 teams giving their best. In the final match, 46 FC played against 43 FC and won the game by golden goal rule to grab a place and represent Chandigarh in the national finals in April 2020.
Red Bull Neymar Jr's Five 2020 city qualifiers started from 15th February till 8th March across 18 cities in the country including Mumbai, Pune, Ahmedabad, Goa, Indore, Delhi, Jaipur, Chandigarh, Lucknow, Guwahati, Kolkata, Aizawl, Shillong, Bhubaneswar, Bangalore, Hyderabad, Chennai and Kochi. Indore and Lucknow are the new cities added to the roster of city qualifiers, this year. The winning teams will then compete at the Red Bull Neymar Jr's Five national finals in April 2020 for a chance to make it to the Red Bull Neymar Jr's Five 2020 World Finals in Brazil in July. It is the biggest 5-a-side football tournament in the country in-terms of locations & participants..
Red Bull Neymar Jr's Five is the Brazilian star's signature five-a-side tournament bringing players aged 16 to 25 from all corners of the world together to celebrate their shared passion: football. It is a fast, technical and fun competition which sees two teams of five players, sans a goalkeeper, have 10 minutes to strut their stuff and win a chance to impress Neymar Jr. The twist in this thrilling affair is that for each goal scored by a team, a member of the opposition will have to leave the field. The team with the maximum players takes the spoils.
Match Results: Chandigarh Qualifiers
Semi- Final 1:
 CU International vs 43 FC (43 FC defeated CU International via Golden Goal rule)
Semi Final 2:
46 FC vs BBFC (46 FC defeated BBFC via Golden Goal Rule)
Final:
46 FC vs 43 FC (46 FC defeated 43 FC via Golden Goal Rule)
46 FC won the Chandigarh Qualifiers and will now represent Chandigarh in the Red Bull Neymar Jr's Five National Finals in April