4351 new cattle sheds to be build in Ferozepur to help small farmers with batter livestock management opportunities  
Rural development and panchayat department start construction work at 599 cattle sheds, remaining work to start soon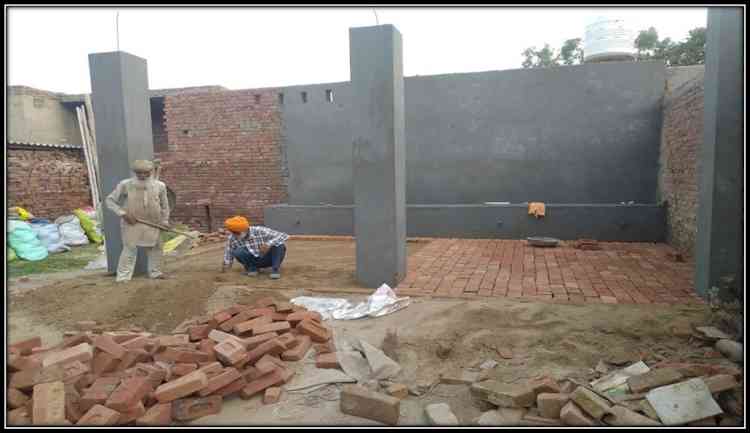 Ferozepur: To cater to small and marginal farmers with the batter livestock management opportunities, the Rural Development and Panchayat department has initiated a unique drive to build 4351 new cattle sheds across the 838 Gram Panchayats of the district.
 
Divulging the details, Additional Deputy Commissioner (Development) Mr. Ravinderpal Singh Sandhu said that on the directives of state government led by Chief Minister Captain Amarinder Singh, the department has identified 4351 places, where the facility of new cattle sheds would be provided to the poor and needy people for the batter management of their livestock.
 
He said that under the cattle shed scheme, the department would build five sheds in each Gram Panchayats. "We have identified 4351 places, out of which works at 599 places has already been started by the department and remaining projects would be kicked off at the earliest", added the Additional Deputy Commissioner.
 
Mr. Singh further added that the scheme has been categorized into three main parts from the benefits point of view adding he said that beneficiaries having two livestock would get assistance worth Rs. 35,000, with four livestock benefit amounts, reaches to Rs. 60,000 and with six livestock one is eligible for the assistance worth Rs. 97,000.
 
Pointing out further, the District Development and Panchayat Officer Mr. Harjinder Singh said that the scheme aims at providing housing facilities for the livestock and eliminate stray cattle menace besides providing employment opportunities to the rural folk.
 
Elaborating on the employment aspect of the scheme, Mr. Harjinder Singh further said that the scheme offers employment opportunities under MGNREGA to the beneficiaries and other willing job seekers of the area. He said that the labor and mason were hired from the same village, which provides ample scope of employment under this scheme. The DDPO said that these sheds will not only solve stray animal menace, rather it would help people to feed, house, and milk their livestock in an organized manner.