39 DAVIET students selected for multinational giant Wipro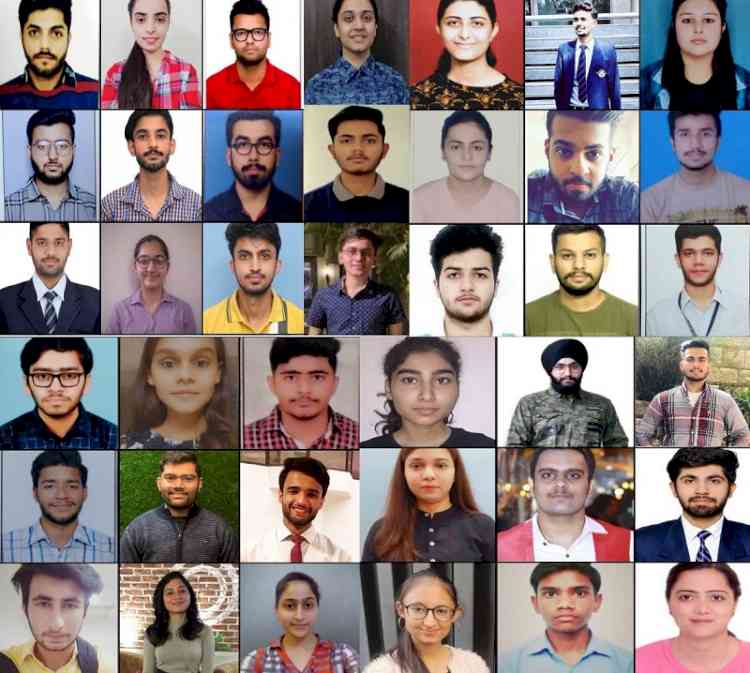 Jalandhar, September 28, 2021: 39 students from various departments of DAV Institute of Engineering & Technology (DAVIET), Jalandhar were selected for the multinational giant WIPRO. The company offered a pay package of 3.50 LPA. 
WIPRO is a leading global information technology, consulting and business process services company and deals in computing, hyper-automation, robotics, cloud, analytics and emerging technologies to help their clients adapt to the digital world and make them successful. A company recognized globally for its comprehensive portfolio of services, strong commitment to sustainability and good corporate citizenship and having 160,000 dedicated employees serving clients across six continents.
The students while giving the details of the offer shared that his designation in the company will  be  Software Developer and their responsibility will be to develop different Project Modules. The selected students Seep Maini, Siddharth Sharma, Ashish Bhatia, Shrey Chander Soney, Tarun Bhatia , Aastha Jain, Triyan Beri, Mridul Talwar, Arjun, Anmol Bhalla, Sarthak Mehta, Devesh Qanoungo, Samridh Khanna, Shubhangi Bhandari, Divanshu Thakur, Akshit Malhotra, Lovish Kumar Kamra , Saurav Saini , Sayan Chakraborty , Guneet Kaur , Laksh Chanan , Rahul , Kritika Grover , Kritika Mittal , Akhil Kathuria , Sharanpreet Singh Saini , Gauraang Parashar, Simran Rana, Vishakha Verma, Sanya Gupta , Pragyaa Punni, Hritik Nagpal , Diksha , Mansi Kataria , Ankit Narang , Naaz Bhagat , Sidharth Sharma, Abhishek Tiwari and Rajat Agnihotri shared that they had started preparing for the placement drive early and concentrated on developing their interpersonal skills along with the enhancing their knowledge about the core areas.  They shared that to suit the needs of the company a special effort was done to learn PHP,C,C++ and Java .
Mr. Vishav Kapoor, Manager (Industry Interface) along with Ratish Bhardwaj and Kalpana Sharma appreciated the hard work put in by students and highlighted that special efforts were done to make them ready for Online Test,Group discussion and Interviews. He shared that special guest lectures and workshops were organized from time to time to make the students sharpen their skills to face Technical and HR Executives confidently. He also thanked the Principal for his constant support and guidance.  He provided the split of the selected students and stated that students were selected from the Department of Electronics & Communication Engineering, Electrical Engineering Computer Science and Information Technology .
Dr. Manoj Kumar, Principal DAVIET congratulated the students on their  success. He wished them the best of luck for all their future endeavors'. He highlighted that DAVIETians have always been passionate about placements and special efforts are done to make them industry ready.  He stated that the success of selected students stands for the hard work and commitment of DAV administration to provide its students the best possible exposure so that they can make a mark for themselves. He also congratulated the faculty and Training & Placement Department who guided the students and urged them to keep up the good work.