367 cooperative societies of Ludhiana district make people aware about covid 19
Cooperative societies not only educating farmers about agriculture, but also working hard to make Mission Fateh successful: Deputy Registrar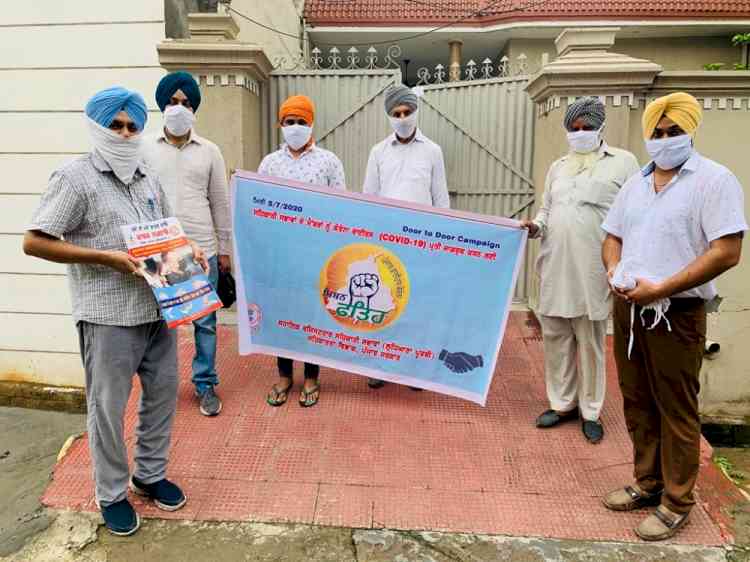 Ludhiana: Under the Mission Fateh of the Punjab government, different government departments are educating the masses about ways to save themselves from Covid 19. Today, the officials of Punjab Cooperation Department educated the masses in different villages of district Ludhiana.
    The officials today educated the masses in their respective areas regarding wearing mask, maintaining social distancing and washing hands properly and repeatedly.
    Deputy Registrar, Cooperative Societies, Ludhiana, Mr Sangram Singh informed that the officials today created awareness amongst the masses by visiting door to door in different parts of district Ludhiana and urged them to make Mission Fateh successful.
    He informed that 367 Cooperative Societies of district Ludhiana are not only guiding the farmers about agriculture related activities, but are also working hard to make Mission Fateh successful. He said that during the lockdown, even ration was provided to the residents in various villages.
    Deputy Commissioner Mr Varinder Sharma showed satisfaction over the works being done by all departments for making Mission Fateh successful in district Ludhiana and directed them to still work wholeheartedly till the time Ludhiana becomes Corona free district. He also urged the residents to follow all directions of the Punjab government as the only treatment of Covid 19 is precautions.