3 DAVIET students selected for  Byju's at 10lpa
They are from electronics and communication engineering branch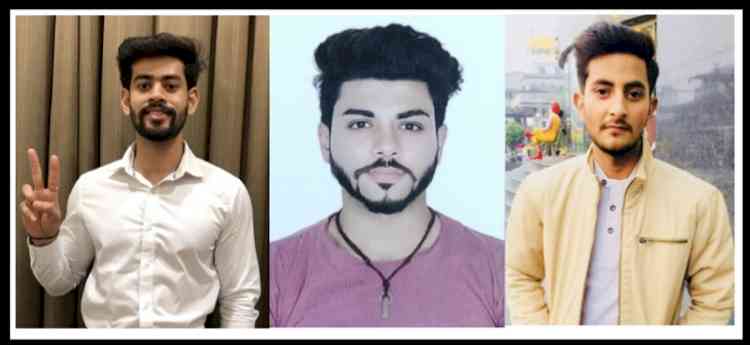 Jalandhar: The 3 students from Electronics & Communication Engineering of DAVIET were selected for the BYJU'S at a Salary Pay Packet of 10.00 LPA.
BYJU'S - The Learning App is the common brand name for Think and Learn Private Ltd., an Indian educational technology (edtech) and online tutoring firm founded in 2011 by Byju Raveendran at Bangalore In March 2019, it was the world's most valued edtech company at $5.4 billion (Rs 37,000 crore). Byju's has claimed on 27 May 2020 that they have gained Rs. 2,800cr revenue in FY20.
The Company has selected the students after rigorous rounds comprising of Online Test and Personal Interview.
The ecstatic students while giving the details of the offer shared that his designation in the company will be Business Development Manager and their responsibility to devote their time to the furtherance of the business of the company and to continually develop their professional skills in the interest of the company.
The selected students Ayush Jain, Molik Sareen and Archit Sharma had shared that they had started preparing for the placement drive early and concentrated on developing their interpersonal and professional skills along with the enhancing their knowledge. The Selected students will join the organization from July 14, 2020.
Sushil Prashar, Head Department of Training and Placement appreciated the hard work put in by students and highlighted that special efforts were done to make them ready for interviews. 
Dr. Manoj Kumar, Principal DAVIET congratulated the students on their success. He wished them the best of luck for all their future endeavours.  He highlighted that DAVIETians have always been passionate about placements and special efforts are done to make them industry ready. He stated that the success of selected students stands for the hard work and commitment of DAV administration to provide its students the best possible exposure so that they can make a mark for themselves. He also congratulated Department of Training and Placement, Head & Faculty of Electronics & Communication Engineering who guided the students and urged them to keep up the good work.