2-Day virtual business fest held at GNA University
The students put in strenuous efforts and exhibited a healthy competitive spirit during the competition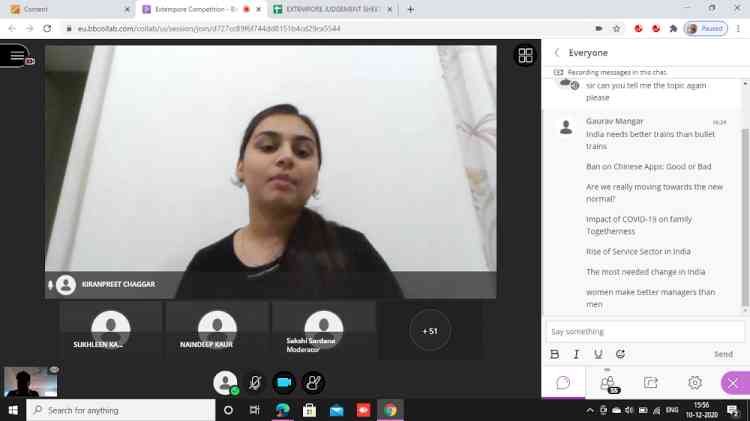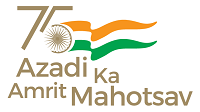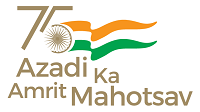 Jalandhar: GNA University organized an Online Inter Class Business 2-Day Business Fest Vivid Management via the Virtual Mode- Blackboard for all the students of GNA Business School.
The entire Business Fest was a combination of Five Diverse Events namely Presentation Day, Business Quiz, Debate, Crossword Puzzle and Extempore- The Talk of Words. While it was compulsory for all the students to participate in Presentation Day and Crossword Puzzle, the students exhibited a great sense of zeal in participating in other events as well.
These events were evenly spread across two days.
The students put in strenuous efforts and exhibited a healthy competitive spirit during the competition. While winners were declared originally from each class for the event of Presentation Day, the winners of the other four events were declared from the overall classes of GNA Business School. The Top 3 students were applauded virtually by Dr. Jagdeep Singh and all the faculty members of GNA Business School as well as by the students too. The winning students were also awarded E-Certificates for their victory.
At the end of the competition, BCOM 3 was declared the overall winner of the competition by sweeping in the maximum prizes in most of the events and scored the highest number of points in respective events.
Dr. Jagdeep Singh, Dean GNA Business School lauded the hard work and efforts of the students who participated in the competition and motivated all the other students to participate in the coming time as such platforms brings out the best in them. He also thanked and appreciated the efforts of his GBS Team and the Co-ordinators of the event Mr. Ramandeep Singh and Mr. Gaurav K Mangar for the successful organization and completion of the event. 
S. Gurdeep Singh Sihra, Pro-Chancellor expressed, "I am proud to witness the striving endeavours been put up in organising programs via virtual mode. He even congratulated the participants for their earnest interest in all the activities.