15000 Teachers and 1200 lecturers to be recruited by November end: Punjab Education Minister
Says will introduce skill based education to increase employability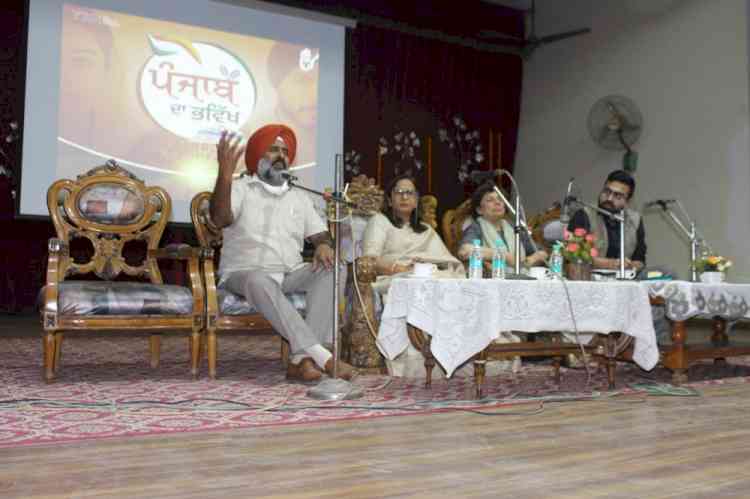 Ludhiana, October 21, 2021: In order to strengthen the education sector in Punjab, Education, Sports and NRI Affairs Minister Pargat Singh on Thursday said that education department is set to recruit 15000 teachers and 1200 lecturers by November end. 
Interacting with the youths during 'Punjab Da Bhavikh' program in Government College For Girls, Cabinet Minister said  it was really painful that recruitments were not carried out for many years in most important department but now it would not be tolerated. 
He said that the recruitment process is being undertaken on fast track mode and this backlog of vacancies would be cleared soon. 
Further he announced that Punjab Government would introduce the skill based curriculum according to needs of industry.
Emphasising the need to enhance skills of students by starting new vocational courses, the Cabinet Minister said that his department is already in talks with industrialists and a committee would be formed to make it reality. 
Exhorting the girls students to contribute towards the nation building, Pargat Singh said that they have an unbounded potential to transform the society and can take the nation to new heights. 
He told that this generation can bring revolutionary changes in the society with their energy.
The Minister told that there is a need for youths' active participation in country's development programs. 
Former Delhi Education Minister Kiran Walia also spoke to the girls students and motivated them to scale new heights in their lives. 
Earlier, the Minister took salute from Guard of Honour by Ludhiana Commissionerate Police in the college. 
Prominent among present on the occasion included Punjab Youth Congress Chief Birinder Singh Dhillon, National Spokesperson Indian Youth Congress Gautam Seth, Punjab Youth Development Board Chairman Sukhwinder Singh Bindra, Punjab Medium Industrial Development Board (PMIDB) Chairman Amarjeet Singh Tikka, Principal Simrajeet Sidhu and others.