150 examined in Rotary health camp
It was a free multi-speciality health camp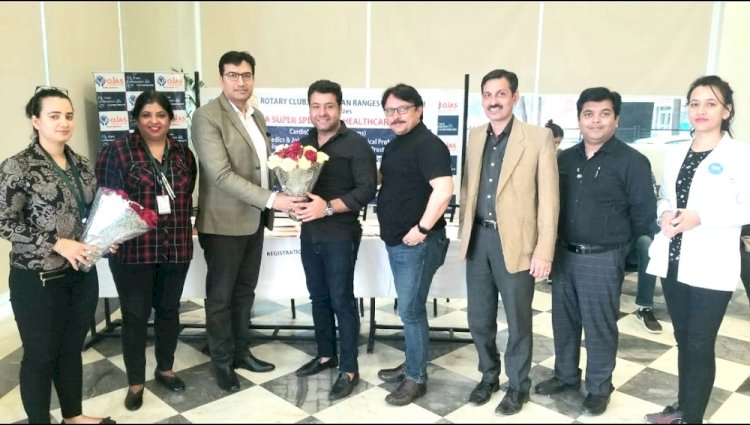 Panchkula: As many as 150 people were examined during a free multi-speciality health camp at Ojas Hospital, Panchkula on Saturday. The camp was organized by Rotary Club , Himalayan Ranges-Mansa Devi.
 
A team of Ojas doctors including Dr Suresh Singla and Dr Gagandeep Gupta from orthopaedics , Dr Pankaj Gupta from cardiology, Dr Deepti Singla from gynaecology, Dr Abhay Gupta from urology and Dr Gaurav Jain from neurology and Dr Gaurav Jain from neurology gave consultations during camp.
 
During occasion, Gaurav Ghai, president of club was honoured. He said that the club will arrange such camps in future also . The aim of camp was to provide multi-i specialty services to people of in and around area.