138 parks to be constructed in all 13 blocks of District Ludhiana
Work on 6 parks already completed, while on 132 going on in full swing: DDPO Peeyush Chander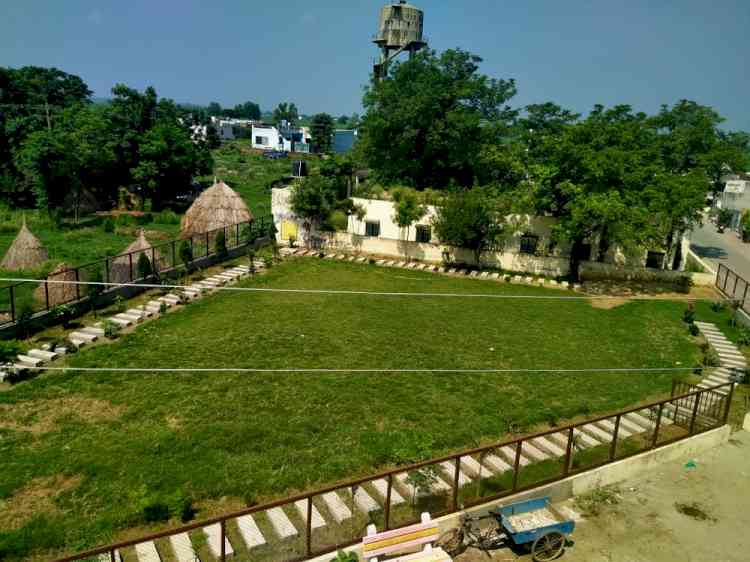 Ludhiana: District Development & Panchayat Officer Mr Peeyush Chander today informed that for the welfare of residents, a total of 138 parks are being constructed in all 13 blocks of district Ludhiana. He said that all these parks have been constructed from funds received under MGNREGS.

    He informed that these parks are being developed for the benefit of residents of different villages of district Ludhiana and the work on 132 parks is going on in full swing.

    The DDPO further stated that these parks are being developed at places that were lying unused in various villages. He said that people can use these parks for morning/evening walks, as a playground for children in a safe atmosphere as all the parks have proper boundary wall and grill, swings, benches, canopies, lights, etc. He said that a pavement using interlocking tiles have also been constructed for morning/evening walkers.

    He said that funds amounting to Rs 2.54 crore would be spent for this project and under MGNREGS. The DDPO said that the state government under the leadership of Chief Minister Captain Amarinder Singh was committed to alleviating the distress in the prevailing situation, maintaining the hygienic environment and providing all kinds of facilities to people residing in the rural areas. He said that no stone would be left unturned to serve the underprivileged sections of the society and bring up development works despite ongoing pandemic.