13 Students of DAVIET selected for  Intellipaat at salary package of 5.50 lakh pa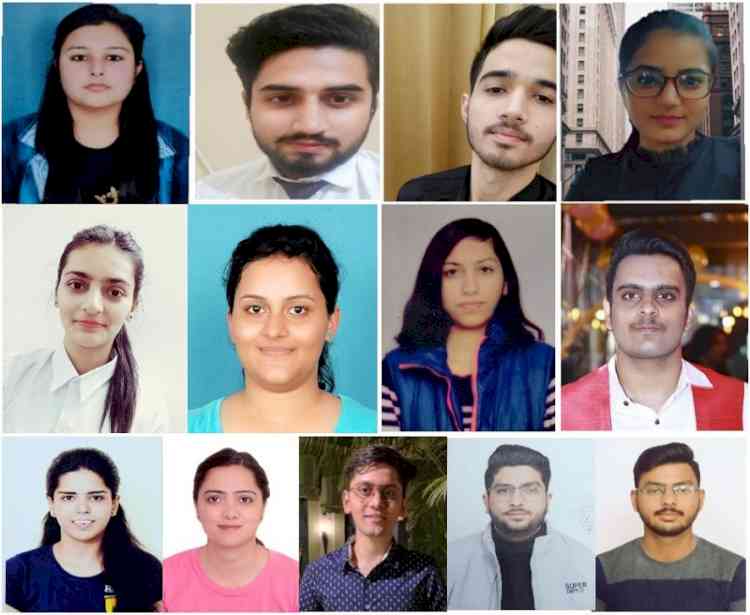 Jalandhar, September 17, 2021: The 13 students from various branches of DAV Institute of Engineering & Technology (DAVIET), Jalandhar who will be passing out in July 2022 were selected for INTELLIPAAT at a salary package of 5.50 LPA.
Intellipaat is leading online professional training company providing training on 150 + latest technologies with a learner base of more than 6,00,000 learners across 36 + countries across the globe. More than 100+ corporate clients across the globe trust Intellipaat on training their employees like Ericsson, Nasdaq, Wipro, Cisco, etc. 
The Company has selected the students after rigorous rounds comprising of Online Test, Technical and HR Interview.
The ecstatic students while giving the details of the offer shared that his designation in the company will be Inside Sales Manager and their responsibility will be to prepare short-term and long-term sales plan towards reaching the assigned goals.
The selected students Gauraang Parashar,Manik Makkar ,Radhika Sharma ,Kanika Soni ,Kanica Kaushal ,Saniya Bhatia ,Seep Maini ,Sukhpreet Singh ,Simran Rana ,Shrey Chander Soney ,Vivek singh,Rishika Malik  and Daksh Sharda had shared that they had started preparing for the placement drive early and concentrated on developing their interpersonal skills along with the enhancing their knowledge about the core areas.  They shared that to suit the needs of the company a special effort was done to learn Marketing and Analytical Skills.
Mr. Vishav Kapoor, Manager (Industry Interface) along with Ratish Bhardwaj and Kalpana Sharma appreciated the hard work put in by students and highlighted that special efforts were done to make them ready for interviews. He also thanked the Principal for his constant support and guidance.  
Dr. Manoj Kumar, Principal DAVIET congratulated the students on their success. He wished them the best of luck for all their future endeavors'. He highlighted that DAVIETians have always been passionate about placements and special efforts are done to make them industry ready.  He stated that the success of selected students stands for the hard work and commitment of DAV administration to provide its students the best possible exposure so that they can make a mark for themselves. He also congratulated Department of Training and Placement and Faculty who guided the students and urged them to keep up the good work.